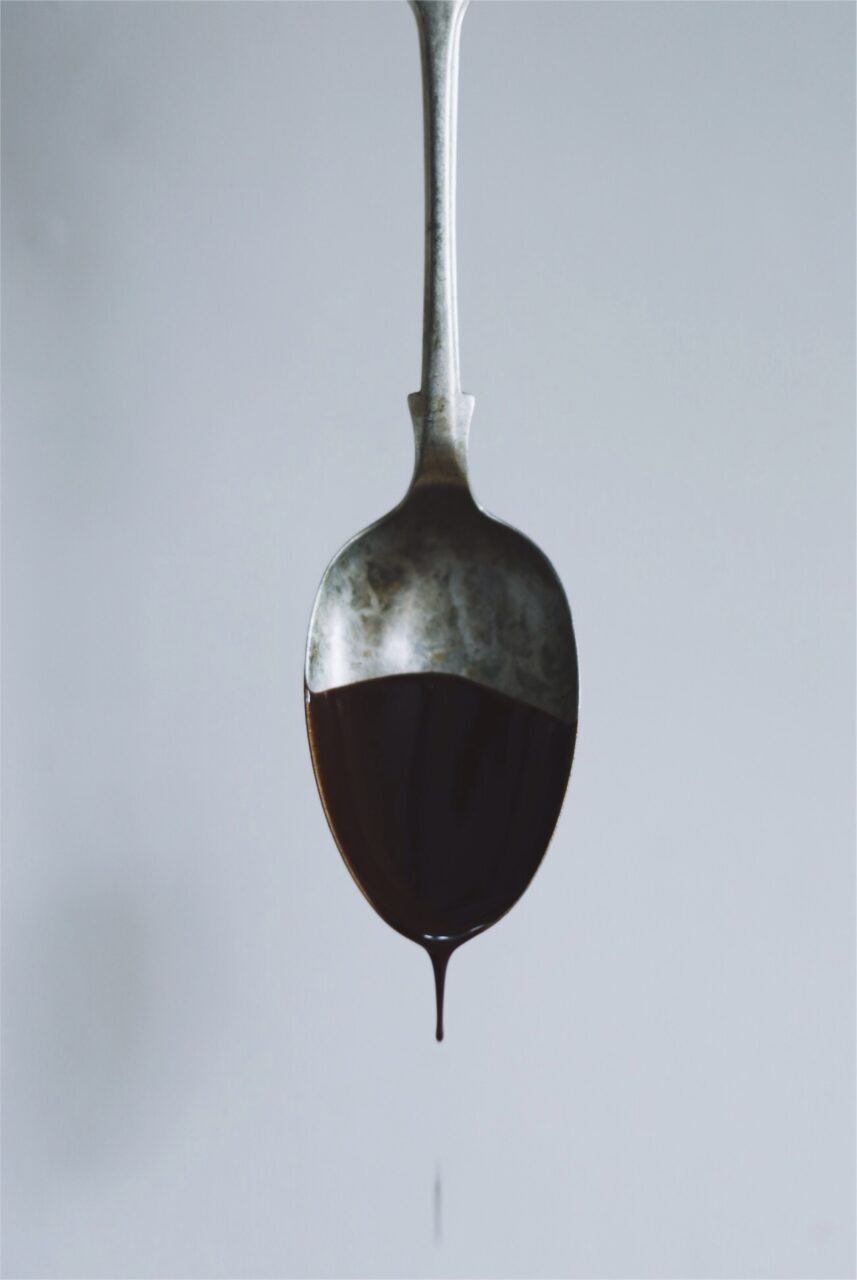 As I write this it is raining; it has been raining all week.
I remember days in the city where the rain only stained the streets a darker grey, but out here a damp day turns the landscape a deep, lush green. We potter about our rainy day activities, accompanied by the sound of it bouncing on the roof, splashing on leaves and gurgling through the gutters. It's proper comfort food weather.
I'm baking an all-time favourite today, inspired by Magnum & their Rainforest Alliance seal.
This almost-flourless chocolate cake is a total game changer – before this, I had only encountered my grandmother's war-ration bitter, powdery cocoa cake. This grown up, intensely chocolatey sponge, with it's crispy-sweet crust and dense, sticky middle, is a different beast entirely.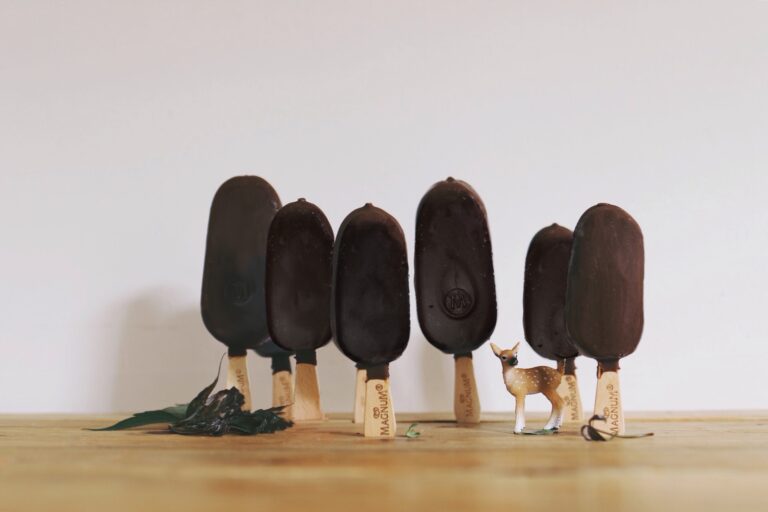 To do proper chocolate cake right, there are a few essentials. Proper butter, because the processed rubbish is never the same. Unbleached sugar; & most importantly, real chocolate, 70% minimum cocoa solids – sourced ethically & responsibly with the Rainforest Alliance Certification.
In researching this project I was impressed to learn that Magnum's cocoa is sourced from Rainforest Alliance certified farms. As well as being the most delicious, RFA cocoa helps support the livelihoods of thousands of farmers in West Africa, whilst working to protect endangered species like the Spectacled Bear, the Poison Dart frog, and my personal all-time favourite animal, the secretive Okapi. It's a cross between a zebra and a giraffe!
Our morality around food so often comes down to calories and fat – 'being good' or 'sinful', 'healthy' vs 'greedy'. It's a complicated, messy dichotomy, and at its essence, total nonsense – Hitler was, after all a vegetarian, and presumably ate plenty of Kale.
We can, however, make sound moral choices when it comes to the ingredients we buy. Rainforest Alliance works to reduce deforestation, conserve bio-diversity and ensure sustainable livelihoods for those farming in the forests. Now that's a truly good food choice, no?
It's signified by the Rainforest Alliance Seal, featuring a familiar green frog on packaging and labels.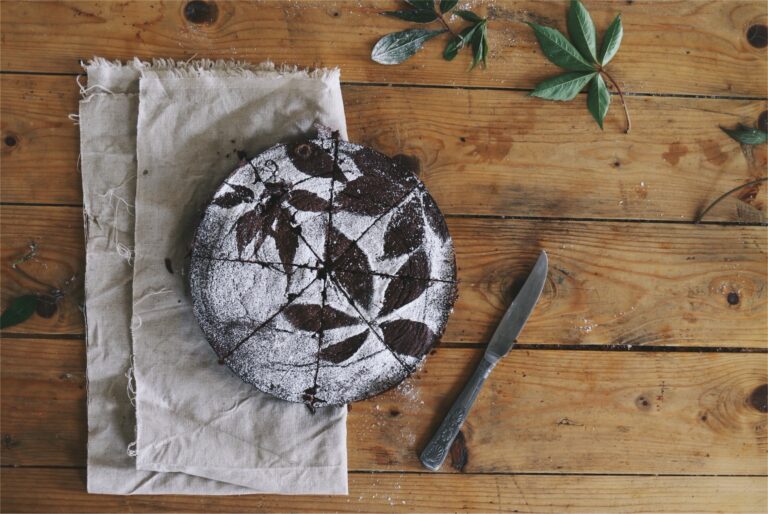 Rainforest Alliance Almost-flourless chocolate cake
INGREDIENTS:
200 g butter
200 g high quality, Rainforest Alliance dark chocolate (70 % cocoa)
250 g sugar
4 eggs
2-3 tablespoons of flour
METHOD:
1. Grease & line a large spring-mould baking tin – around 26cm. Preheat oven to 190c
2. Break the dark chocolate in smaller pieces & place in a heat proof bowl with the butter, over a bain marie. Allow to melt gradually – around 10 minutes.
3. Once it is fully melted, add the sugar, stir and allow to cool.
4. Add four eggs, one at a time, beating each one in with a wooden spoon.
5. Add two tablespoons of flour, and mix until well combined.
6. Pour the mixture in the spring mould and put it in the oven for about 25 minutes.
7. Remove from the oven and allow to cool in the tin for around 30 mins. Carefully remove, and dust with icing sugar. Serve warm with ice cream, on the second day with coffee, or with a heap of fresh strawberries and cream.
From this recipe, by Delicious Days.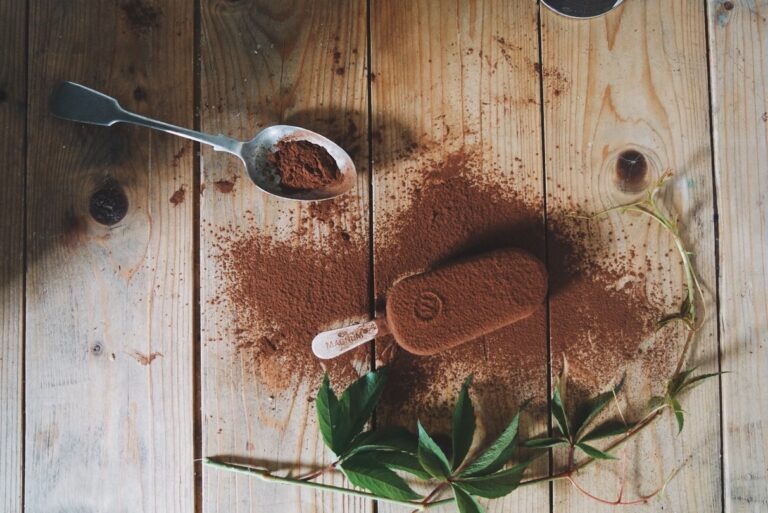 If you're too busy to bake, but still want to show your support for the Rainforest Alliance by consuming a few hundred calories in one swoop – fret not! Magnum ice creams have been using rainforest certified cocoa since 2011. Find out more about the Magnum and Rainforest Alliance collaboration here – and enjoy your sugar hit with a clean conscience.
This post was created in collaboration with Magnum Ice Cream and The Rainforest Alliance. You can find out more by watching their video here.
Every month, I gather up a selection of winning hashtags and send them straight to your inbox, for free.
Sign up to receive my newsletters every month.