After such a dark week, I thought we should do something to spread a little kindness & cheer. Tis (almost) the season, after all – so the perfect time for a little Christmas Gift Exchange.
For anyone who's never participated in an online exchange before, it works exactly like a 'Secret Santa', except the gifts travel all across the world to meet their recipients. You'll find out their username, so you can cyber-stalk them to figure out what they're into and send a really great pressie. Or if you're short on time, just place an order online and send it direct! Everyone should send and receive one gift, and hopefully will make a new insta-friend or two along the way. Sounds good, right?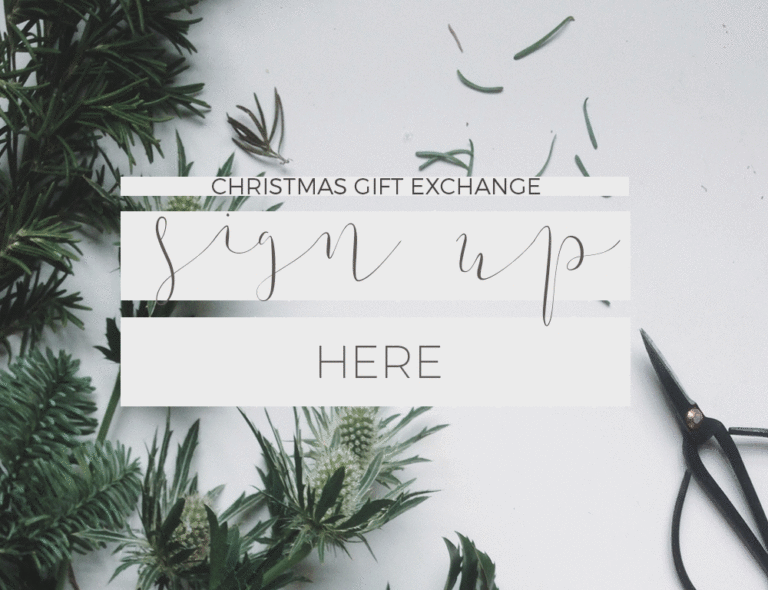 some simple rules:
Open worldwide
Aim for around a £15 / US $20 spending limit, including postage. Handmade gifts are welcome too!
Get proof of postage. If your gift gets lost in transit, you might need to show this.
Don't be a flake. If you sign up, commit to sending.
The focus is on giving & connecting, so pour your energy into that. What can you send to make somebody's day?
Be sure to add your Instagram username to your profile on the exchange site, & include it somewhere in your parcel, too, so the recipient knows who to thank!
Feel free to invite your online friends to join in too, by signposting them to this post. I'm calling it an 'instagram' exchange, but bloggers, twitter-folk and all the rest are welcome too 🙂
Hashtag any posts you want to share with #theinstaexchange to spread the festive fun.
a few mailable gift ideas:
a sweet-scented candle // gorgeous hand cream // pretty hair clips // a favourite paperback // a lovely notebook // a handy pouch // some origami // a factual tote bag // a Christmas decoration // some hand-written recipes // your favourite tea // something you made
If you can't afford to join in right now, don't despair. As long as this one's a success, I'll launch another sometime in the New Year.
I think that's everything! Head over to sign up now – registration closes 1st December. Any questions or thoughts, just leave a comment below! Happy Christmas! 😉
Every month, I gather up a selection of winning hashtags and send them straight to your inbox, for free.
Sign up to receive my newsletters every month.