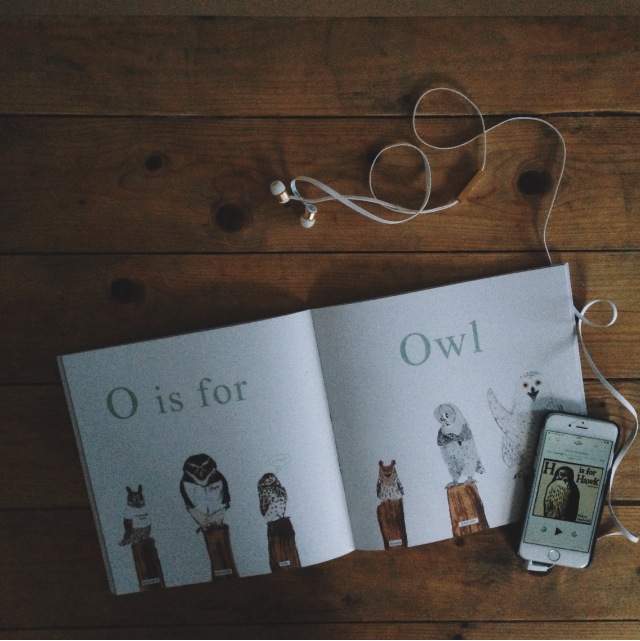 H is for Hawk is a book about madness. Not the institutional kind, but the madness of grief, and the long, slow process of recovery that follows. It's a process millions of people undertake every day, quietly, in countless ways; For Helen Macdonald, it involved buying a hawk.
I had little interest in reading this book initially. Despite hearing her talk movingly on Radio 4, I categorised H is for Hawk as the kind of book intended for other people. Outdoorsy people, people that like bird-watching. It was Rory, who shares my audible account, who bought it last month, and insisted I'd love it. Luckily, he was right.
Grief and hawks – I've had a limited experience of both, but Macdonald spreads both out openly before her reader. When her hawk wont fly to her, she's certain it is because it senses the monster inside of her. She isn't paying her bills. She isn't looking after her mother. She isn't doing anything much, except for training this hawk.
It's about madness, but it's also about love – the love that makes grief, and the unlikely love that can develops between animal and man, or woman and hawk.
In places it seems a little slow – or perhaps it simply lingers on ideas that haven't become relevant for me yet. I already know I will read this again, some years from now, and hear things differently.
I find myself tuning out more is usual for me; having to rewind the audiobook a minute or two and refocus my attention to catch up. But still, I love it. For all there are quiet moments, it is gripping and moving and painful and tense. Macdonald's writing is sincere and melodic, and the soft, specialist parlance of hawking – mute, creance, bate, mantle, yarak – falls like a forgotten language from her tongue in the audiobook. This book makes me want a hawk of my own, has me looking with a fresh awe at the skies & woodland outside my window – it even has me watching my chickens with a new type of interest. Perhaps I am outdoorsy and a bird-watcher after all.
tl;dr – Beautifully written, slow and quiet, but moving & engaging. More like a novel than non-fiction. You should definitely read it.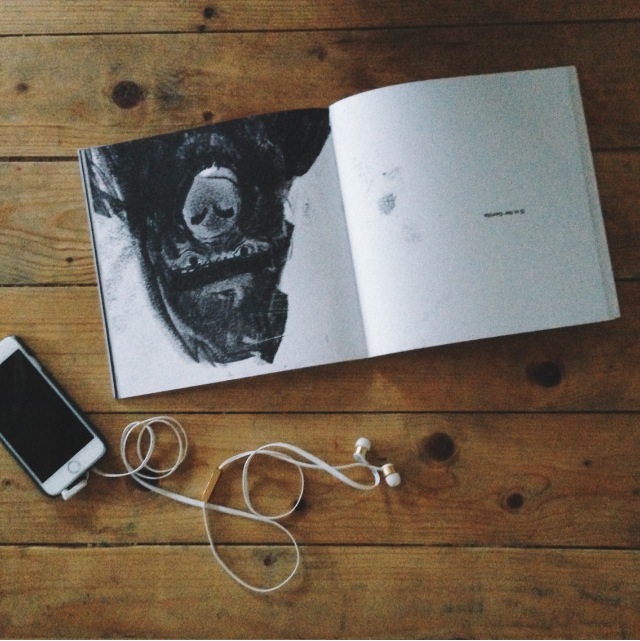 Orla received Almost an animal alphabet by Katie Viggers as a gift last year. It is, as the name suggests, an illustrated book of creatures, in soft colours and heavy, smudgy pencil lines. There are marks and fingerprints on some of the pages – it feels more like a sketchbook slid out from Viggers' desk than a mass-produced picture book.
In H is for Hawk, Macdonald talks of how her childhood nature books influenced her adult choices, and developed her sense of wonder. I'm hoping An Animal Alphabet will have a similar affect on Orla – she's certainly enthralled by it now, aged 2 – and now have high expectations of her training a Giraffe, Iguana or Zebra some day ;).
Featured headphones c/o Sudio
Find more great reads and book reviews on Circle of Pine's year in books.

PS – the winner's been announced over on the SPARROW & CO. giveaway post.
Is it you? Fingers crossed!
Every month, I gather up a selection of winning hashtags and send them straight to your inbox, for free.
Sign up to receive my newsletters every month.