This is my new favourite way to display prints. I'm not a huge lover of conventional picture framing; I always seem to leave the framer's about £100 poorer, with something less attractive, more bulky and difficult to display than what I took in. Plus, do we really need the glass? Maybe everyone has priceless oil paintings but me.
Mounting this Studio Esinham print at home took all of ten minutes, and cost less than five pounds. It's minimal and modern, and requires NO DUSTING. A winner in my book!
Here's a super quick guide to your own DIY wooden poster hanger:
All you need:
four wooden strips, cut to the length of your poster (most big DIY stores will do this for free!)
short panel pins or tacks
a hammer
string or twine
masking tape
a tape measure
1. Lay the bottom edge of your print so that it half covers one wooden strip. Tape this edge down.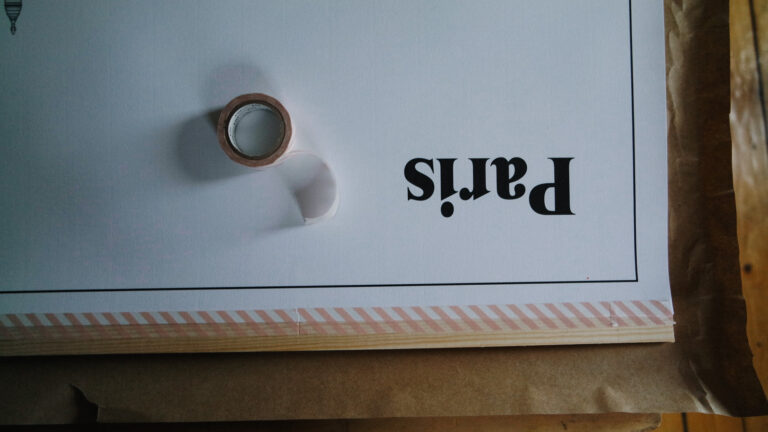 2.Tape the ends of your strings down at an equal distance from the centre. It's worth measuring this to ensure the finished picture hangs straight.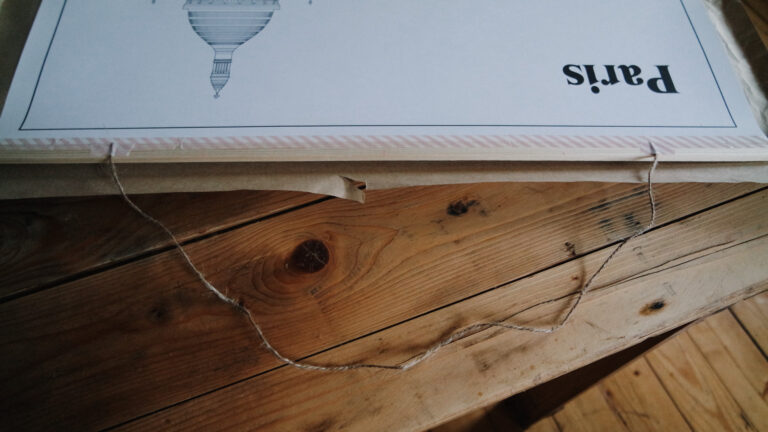 3. Lay a second strip of wood on top, and check no tape is showing. Hammer in a tack so that it goes through both strips and the trapped string. Repeat on other side.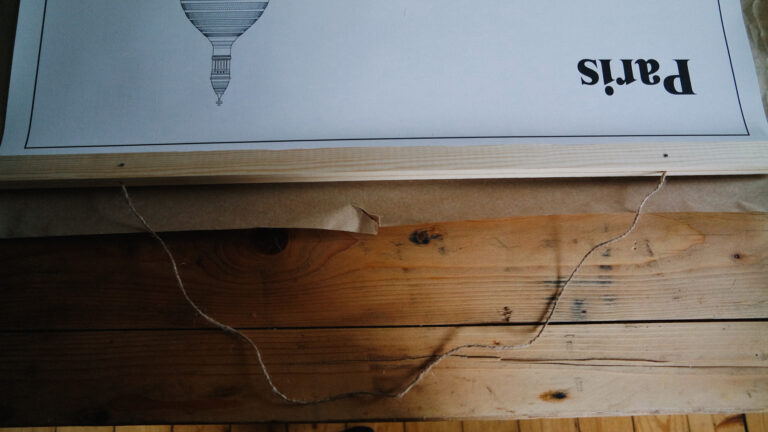 4.If, after hammering, the ends of your tracks protrude through the back, gently hammer these flat. Feel free to make a total mess of it like I did, as it's on the back and nobody will see 😉
5.Repeat this process, minus the strings, along the bottom of your print. Keep in mind that the tape does most of the holding, with the tacks simply keeping the whole sandwich together – so a couple is really enough.
That's it! Hang, admire, drink some tea.
If all that seems like too much work, I found these guys making and selling a whole range of something similar.
I used pine here, but I'm thinking of branching (punny!) into other types of wood next – maybe oak?
What do you think? How to you display art and prints in your home?
Every month, I gather up a selection of winning hashtags and send them straight to your inbox, for free.
Sign up to receive my newsletters every month.