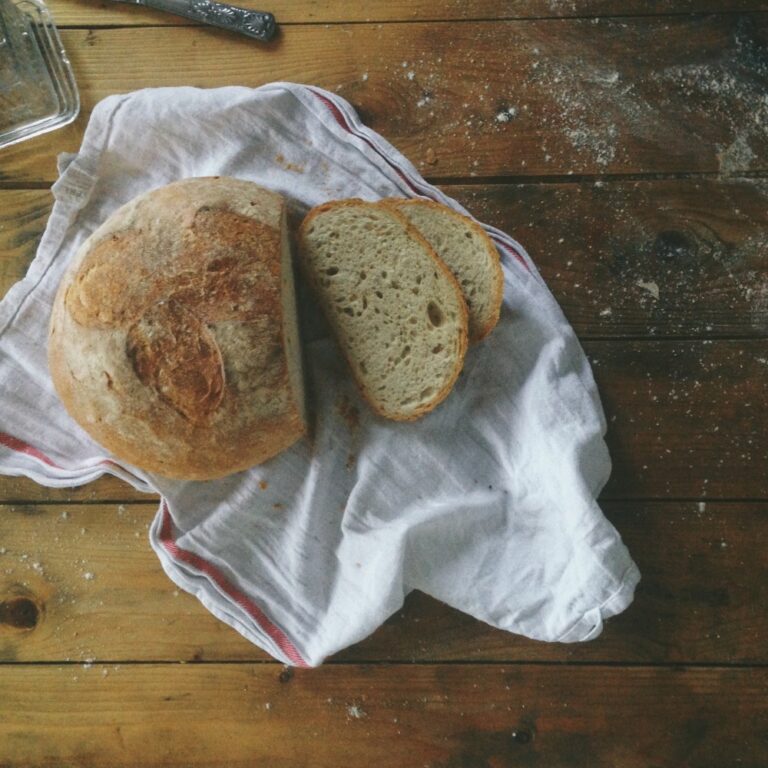 Sourdough bread seems like a perfect practice for slow living. There is absolutely no option to rush it – trust me, I've checked. You can't use your bread machine, or a food processor, or a packet mix from the supermarket. You simply cannot cheat.
Instead, you need patience, and a few minutes each day of careful, deliberate ritual. The most important ingredient in sourdough, in fact, is time; time for the starter to grow, time for the dough rise as slowly as possible. Then time spent folding & kneadilng by hand, to make the perfect, airy texture.
& so I am making my first starter, a witches brew that bubbles & coughs from its jar in the kitchen. I'm following this recipe here, just flour and water; so far it seems to be working.
In the past, I've been handed starters ready made by friends; a sloppy baking chain-letter, needing a few days of feeding and mixing to bring to point of use. Each time, I have failed spectacularly in my care for them – no time, too busy for all that careful weighing & stirring. I recall pouring a curdled, neglected batch down the sink once, and hearing it groan horribly in the pipes afterwards for hours.
So silly considering sourdough bread is so delicious! Michael Pollan, sensible food genius extraordinaire, when asked what he most recommended buying organic for a child, said, "whatever they eat the most of."
For Orla, that is bread; toast, sandwiches, sliced on the side with soup. All 3 of us, really, and yet we buy organic veggies and dairy, & rubbish, supermarket bread.
So I have a hope, a plan, to bake a weekly sourdough loaf or two. I'm prepared for disasters, but I'm also excited; sunny Sunday mornings spent working out the week's frustrations into a floury pile of sustenance and goodness for this little family of mine.
Compared to our usual last-minute dash to the co-op to grab a pre-sliced, mass-produced, plastic-wrapped loaf of homogenous sponge, this will be fantastically snail-paced slow living.
I'll let you know how it goes 🙂
Every month, I gather up a selection of winning hashtags and send them straight to your inbox, for free.
Sign up to receive my newsletters every month.