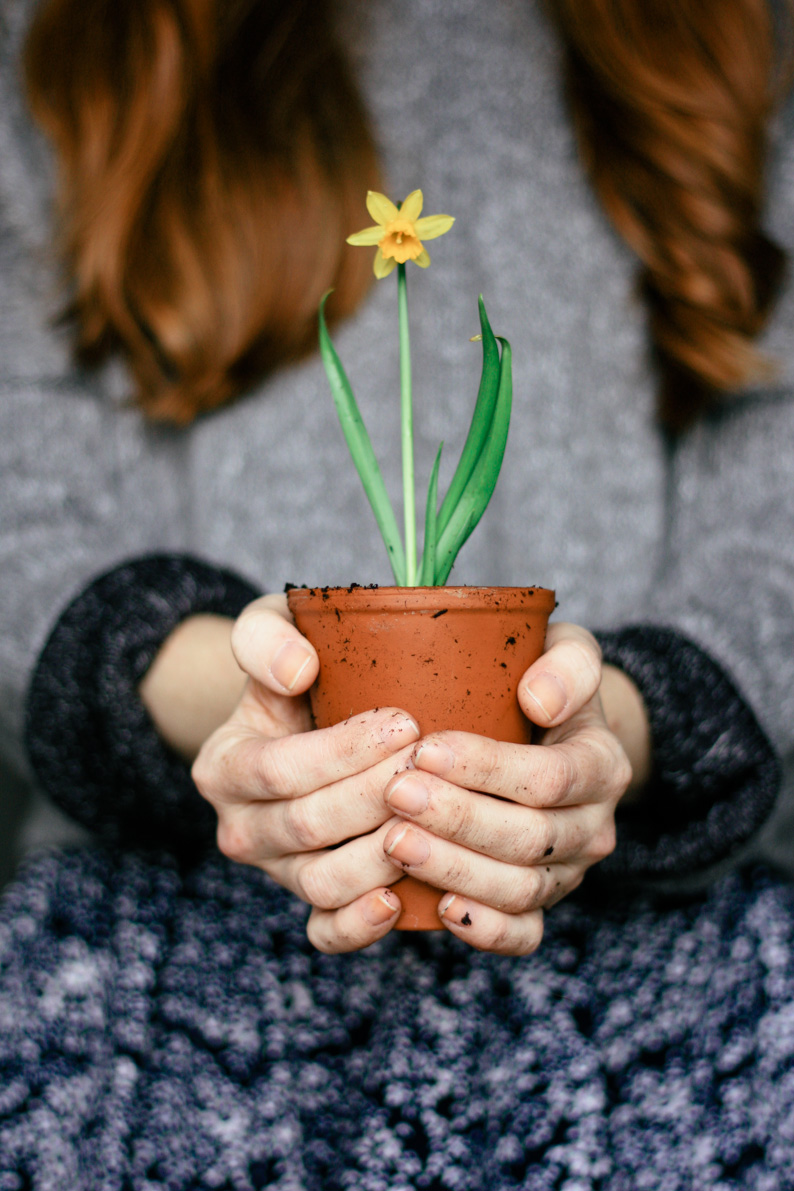 Born out of my slightly Pagan love of rituals & seasonal foods, combined with my vague dislike of regular hot cross buns – are they sweet or savoury? bread or cake? Perhaps it's just me, but there's something eminently disappointing about a bun that tastes like the worst bits of Christmas cake & toast combined.
So these buns look the part, but taste more like an indulgent breakfast brioche – all warm, sweet vanilla & chocolate chips. This is how I imagined hot cross buns would taste, when I first saw them as a child – right down to the sweet, iced crosses on top.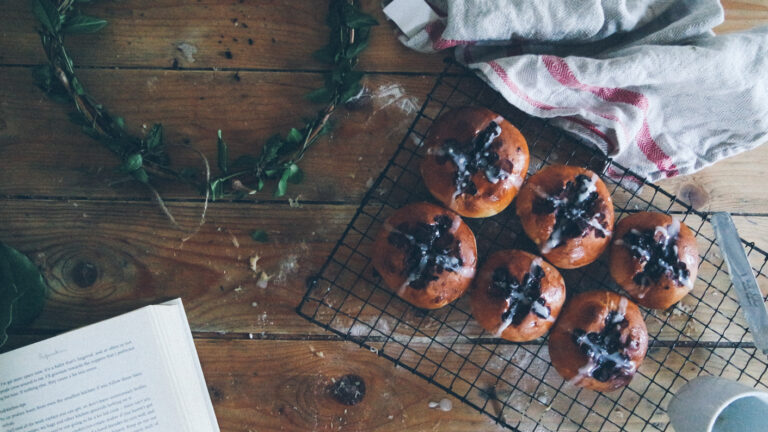 Vanilla hot cross buns with chocolate chips
Based on Delia's bread-machine hot cross buns
400g white bread flour
4 tsp dried yeast
100g caster sugar
3-4 tsp vanilla essence
1 tsp salt
150ml milk
1 large egg, beaten
50g butter
150g chocolate chips
2 tbsp granulated sugar, for the glaze
2 tbsp icing sugar, for the crosses
Let your bread machine do it's thing on a dough cycle – if you have a raisin dispenser, use that for the chocolate chips. If you don't have a bread machine, a stand mixer is fine.

Take your dough out & knead lightly. It's ok for it to be quite sticky; bread, especially sweet breads, often have a wetter texture than other doughs.

Shape into 12 even rolls (by dividing in half, half again, then into threes) & arrange on greased baking sheets. Cover with clean tea towels, & sit the trays somewhere warm to proof for about 30-40 minutes.
Pre-heat the oven to 200c.
Using a sharp knife or scissors, cut crosses into the top of the buns. Pack these cuts with chocolate chips, the bake for around 20 minutes.

Meanwhile, mix the sugar for the glaze with 2 tablespoons of water & heat in a pan until the sugar dissolves.

When the buns are nicely browned, take them out and brush them with the sugar glaze whilst still warm.

Once cooled, drizzle with the icing to form crosses.

Devour warm, or cold, or sliced & toasted. Never, ever look back 🙂
PS – My bestie and baking partner in crime Hannah, above, wears dress, c/o Olive.
PPS – a big thank you to everyone who entered my print giveaway! The response was so awesome I've decided to pick three winners – so congrats to @paulnikk, @jelly5nz and @peggy_sweettooth. Please email me and meandorla(at)gmail.com to claim your prints! 🙂 x
Every month, I gather up a selection of winning hashtags and send them straight to your inbox, for free.
Sign up to receive my newsletters every month.