…and not a pumpkin spice latte in sight! ?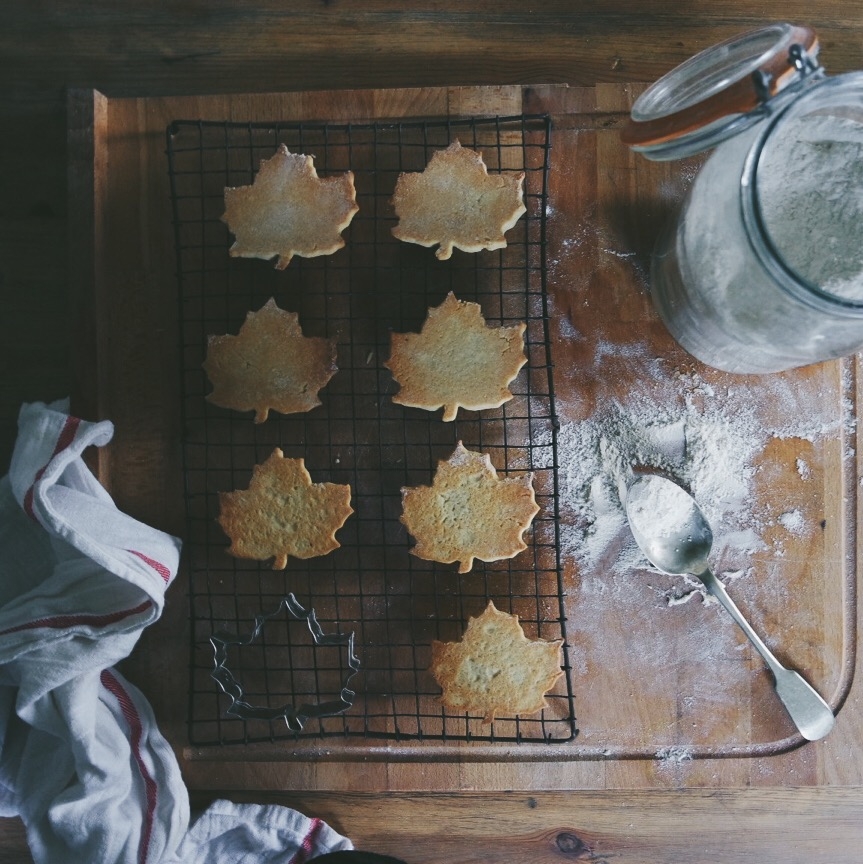 1. Go scrumping. Ok, you don't have to actually steal them, but in the absence of any pick your own apple orchards anywhere within West Yorkshire (or any with a web presence, at least), I'm resorting to picking fruit from trees of dubious ownership.
2. Make a leaf cape like Kirsten Ricket.
3. Collect kindling. We have our firewood delivered, but kindling comes from the local forests and woodland, gathered in canvas bags and brought home to dry by the AGA.
4. "For some reason I always feel like making chocolate (or truffles) as soon as autumn arrives. If I could I'd do nothing else all day but mix cacao butter and powder and think of new add-in combinations.. Buckwheat and cranberry? Cinnamon and caramel? Roasted coconut and pistachio? Oh the possibilities." – aheartfullofhope
5. "An open log fire! We have taken to keeping marshmallows in the pantry for a little extra treat now and again." dibonjo
6. Have a bonfire on the beach, or lakeside, or by a stream. Something about the combination of moving water, fresh autumn air and woodsmoke is irresistibly nostalgic and comforting.
7. "Porridge with maple syrup, an old fashioned murder mystery to read and sandalwood perfume all say autumn to me." lostletteroffice
8. Have an autumn princess bath. Copyright Orla, 2016.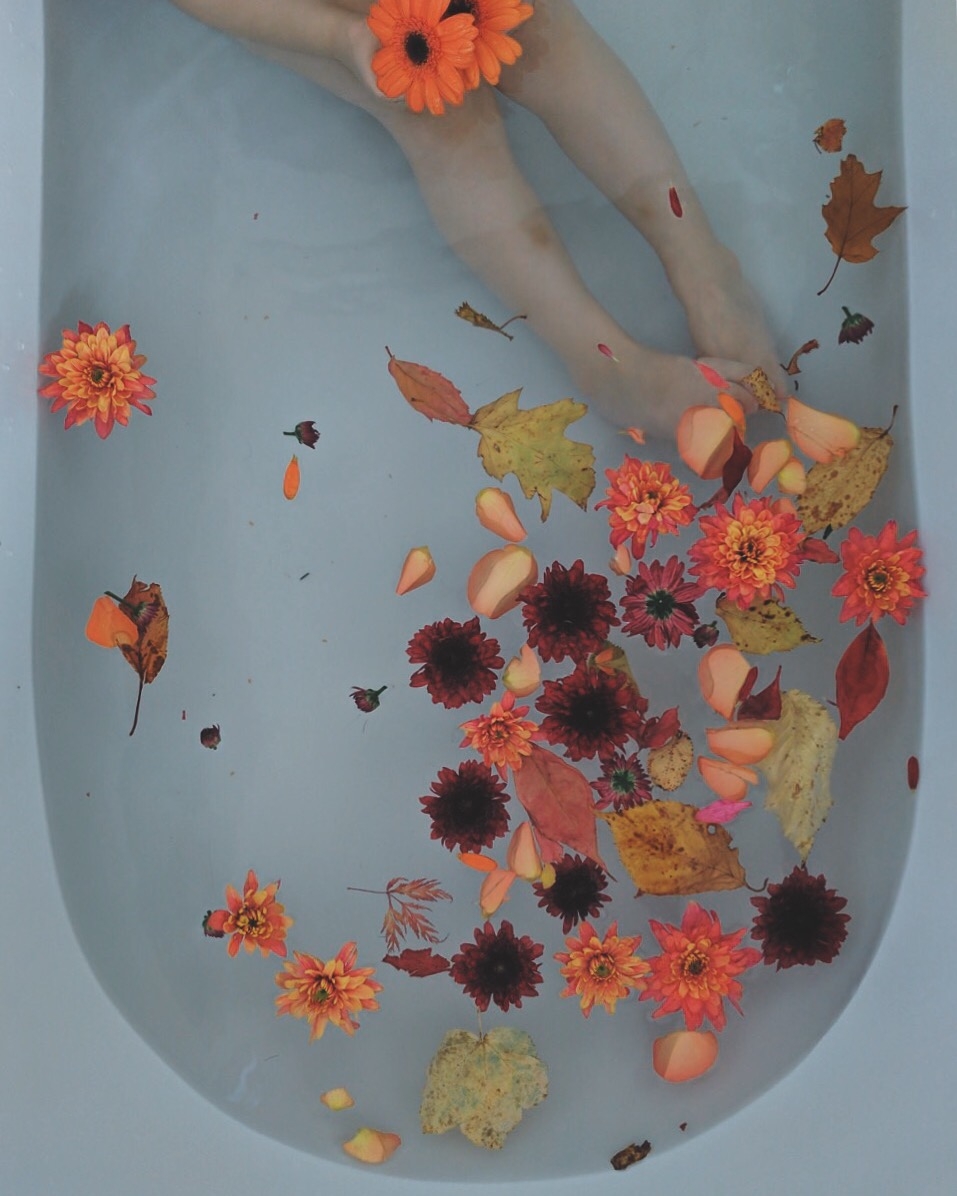 9. Gather cozy things. You probably need new blankets. We all need new blankets, in case we get snowed in.
10. Take an post-work stroll while the sky is still bright enough to do so.
11. "Crumble; with some oats (or muesli) in the topping." – po_zu
12. "It's all about those stunning sunrises and sunsets and how the low light transforms everything around us! Oh, and cake, hot chocolate, grey wools and crunchy leaves ??✌?️" – @thefuturekept
13. "Mmm…. Homemade caramel to drizzle over all the baked apple goods. Or, you know, just a sneaky spoonful from the fridge." – katexdesign
14. Switch the veg box produce. I don't know if that's a horribly middle-class thing to say, but it's a helpful note-to-self if nothing else. In summer we get a weekly salad box to encourage us to eat fresh and crunchy things. In autumn, it's back to potatoes, onions, cabbage and kale.
15. "Get up early and watch a foggy sunrise. We live right on the lip of a beautiful valley, so all I'd have to do is go out on the porch." – breabird/
16. I seem to find it easier to sit and read in the darker evenings, so I tend to get through more at the library ? – makealongstoryshort
17. "A deer watching trip to Fountains Abbey to listen to the stags bellowing during the rut. (Obeying the warning notices and quietly and carefully sticking to the paths of course!)" – stoneflowerjane
"Making tiny acorn people using matchsticks for arms and legs. and painting their "caps" all different colours. autumn is so magical." – oftheeveryday
18. "Preserving figs, drying figs, giving figs away (we have one fig tree but she is humungous)" – ottimade
19. "Locating places that sell made to order apple cider donuts…mmmm!" – cezvnne
20. "We like to collect conkers on the way home from school and roll them down our steep road, they bounce like a cricket ball. Watch out for parked cars though…" – misformake
21. "puddle jumping and then getting dry and cosy by the fire, wrapped in Welsh blankets and with giant mugs of hot chocolate." – apolina_kids
22. "it's all about cosying up – soft blankets, hot water bottles, crackling fires. Oh, and I love autumnal evening walks, seeing houses all lit up inside (nosy, me!)." – lollydorrington
23. "Stewing….apples, plums, damsons, meats….using lots of fragrant, warming spices. Wearing my granny's knitted socks." – sg_nutrition
24. "foraging and then making home made sloe gin, blackberry vodka, wild plum gin and damson vodka. Hopefully all ready then to give as gifts in small bottles during the winter season." – krissmacd
25. "Making snow angels in the heaps of dry leaves but everyone does that! Right?" – javaholicandtheboy
26. "Spending more time at home cooking, especially on Sundays." – cocacece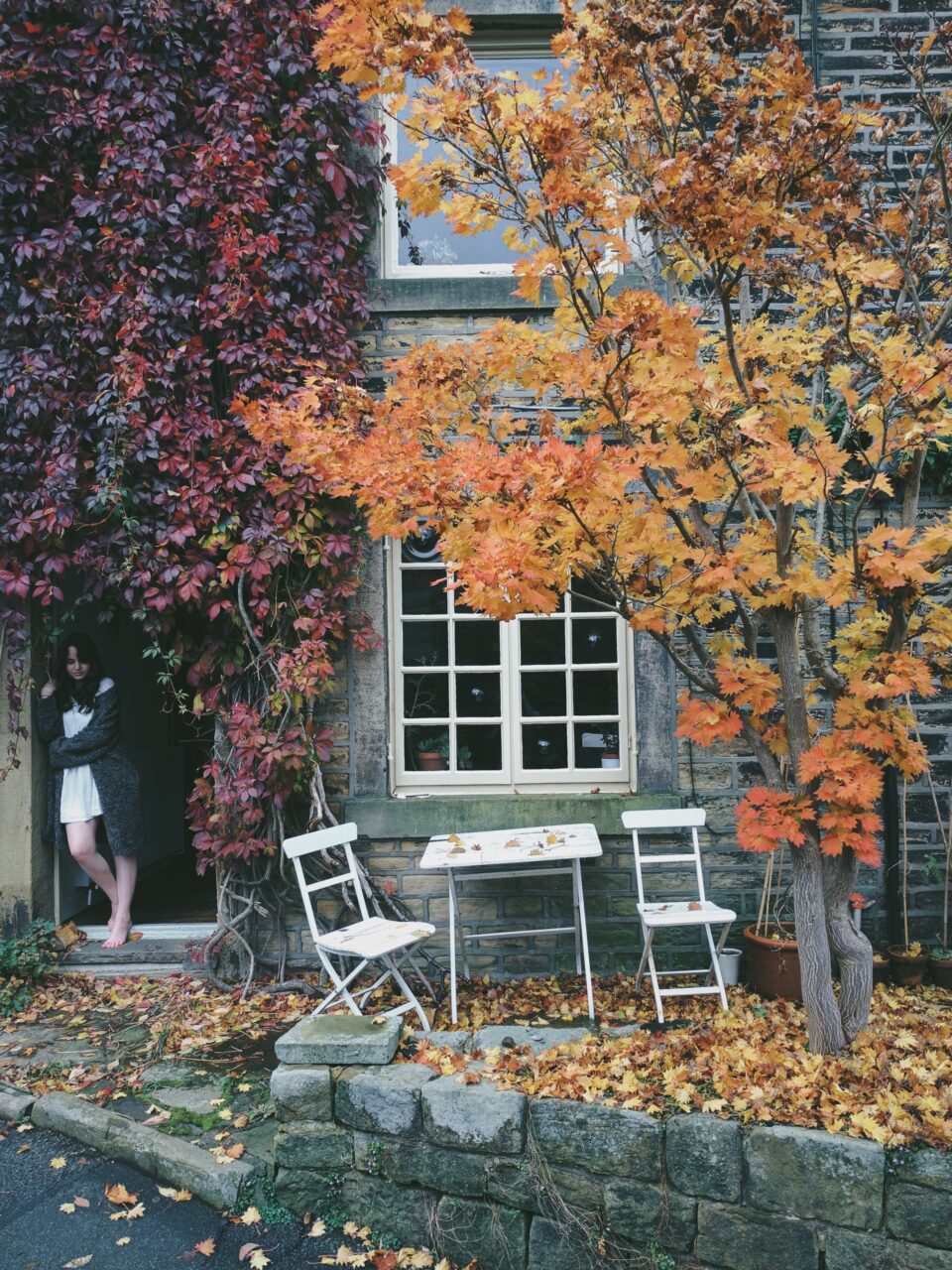 27. Press your favourite autumn leaves between the pages of your heavy dictionary.
28. Plant the first bulbs for spring.
29. Pumpkin Beer! – diannespanner
30. "Homemade minestrone soup or leek and potato. With some soda bread gently flavoured with caraway seeds. Or tomato soup (my mum has promised to make me some tomorrow)!" – abookishbaker
31. "fly a kite." – liveotherwise
32. "Visit a pick your own pumpkin patch – we're lucky enough to have one up the road!" – thehouseatnabend
33. "Quick, preserve something! It's chutney time with big hunks of bread and cheese (ideally in a pub after a welly-stomping leaf-crunching walk)". – gfreeb
34." Lots of autumn inspired picnics in the woods or by the sea, any excuse for a flask of something lovely and home made cake (sarah ravens seeded caramel shortbread is lush!)" – pwlldu
35. "The only time of the year when I feel the need for packed, moody jazz clubs. Dimmed lights, clatter, hushed (and pretentious) conversations and music. ❤️ Off to check What's On." anna.et.astrum
See more ideas on the original post, here.
Feeling inspired? What always gets you in the autumn mood?
Every month, I gather up a selection of winning hashtags and send them straight to your inbox, for free.
Sign up to receive my newsletters every month.