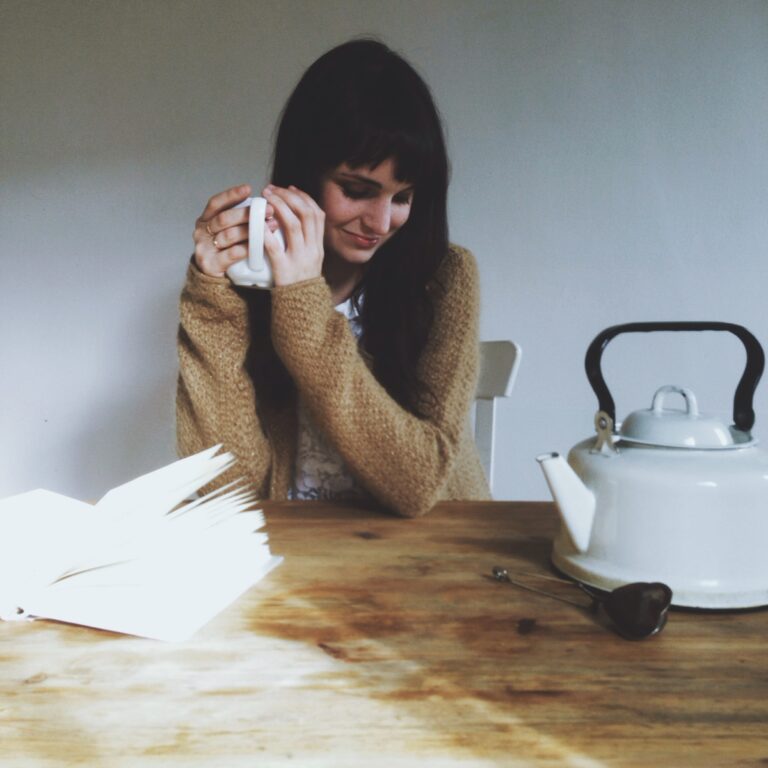 The twilight season. In the city I've always grumbled that the autumn & winter months are full of fraud; acrylic knitwear for too-hot homes, flame-effect fires, plastic evergreens & grey slushy snow. Out here it's different.
I swear, it's not about idealising the past, but just living more authentically; getting a little bit closer to how our quiet, forgotten animal selves were supposed to be.
I like to feel the cold when it blows in. It means I appreciate the fire all the more.
Cosy gingerbread cardigan c/o Boden. Vintage kettle via Etsy
Every month, I gather up a selection of winning hashtags and send them straight to your inbox, for free.
Sign up to receive my newsletters every month.