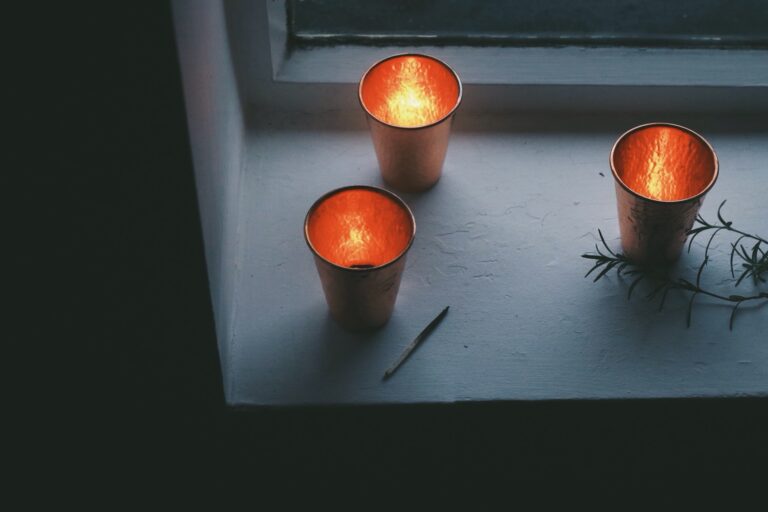 Whenever Orla is grumpy or sad, I throw her in the bath. It's like my fallback parenting skill, coming just before chocolate and the iPad, & it never fails to lift her mood. It occurs to me now that I'm pretty bad at taking my own advice.
Lately I've been just stupidly frazzled – that combination of the pre-christmas rush, over-stretching with work, and the toll of dark days & late nights. I'm grumpy and emotional, falling asleep at random hours. My lips & cuticles are splitting; my coffee and wine consumption increases by the day.
It's hard to carve out time for self-care at the very best of times, but with deadlines looming, christmas parties awaiting and still ALL of the presents to wrap, soaking in the tub for an hour seems entirely laughable. Which is probably just enough evidence to prove that it's a really good idea.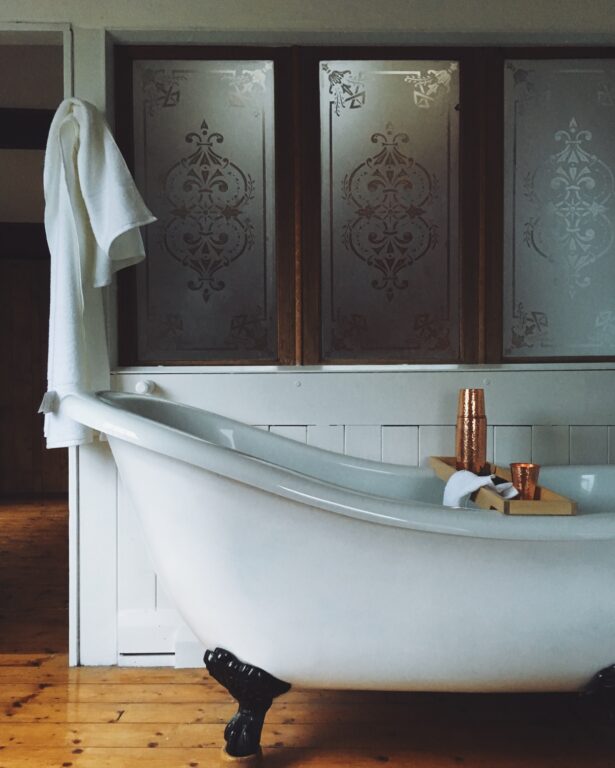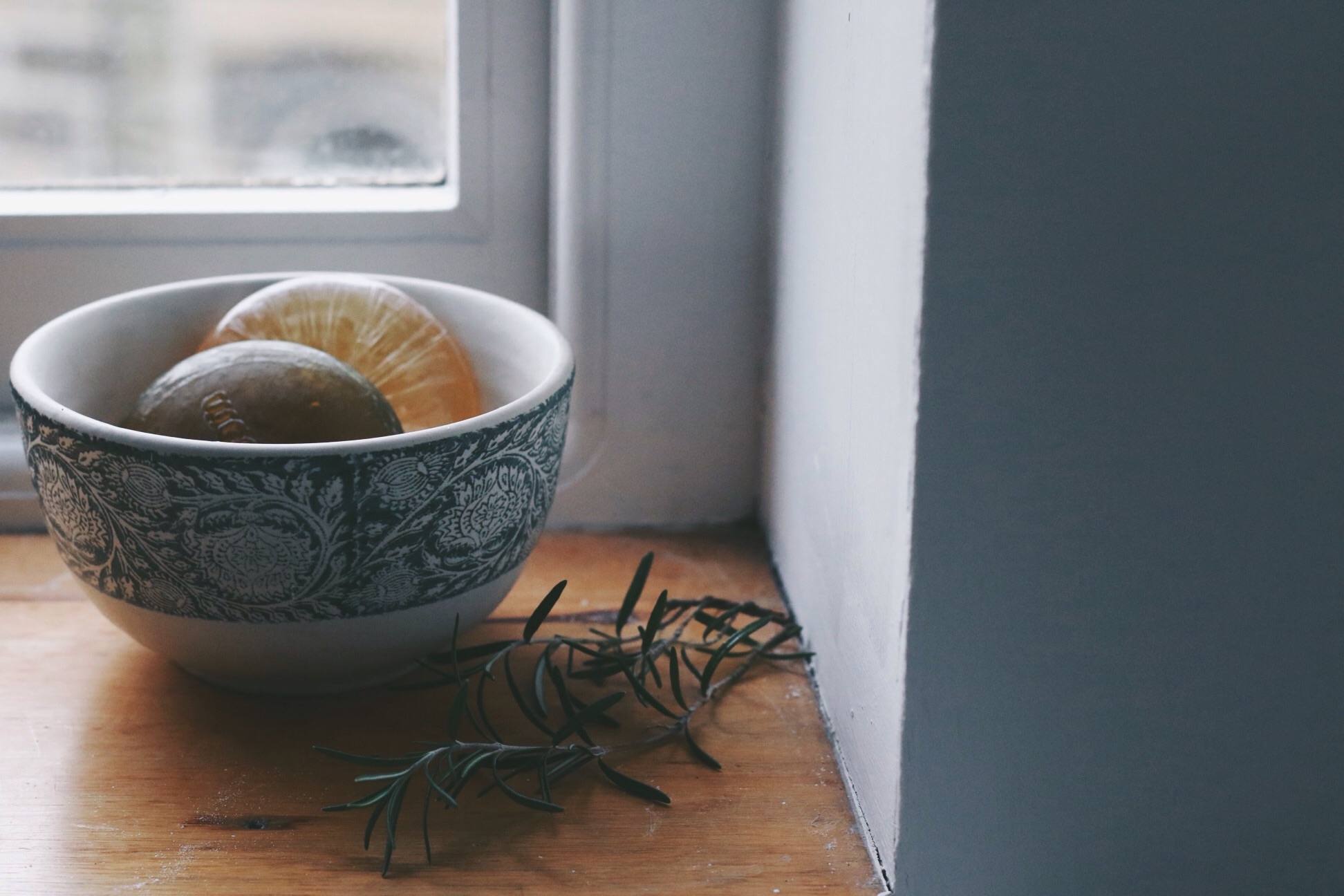 bathe
Candlelight may be cliche, but it's also beautiful. I burn tealights in these little copper tumblers for a rosy glow.
Soft white towels are the only way to go – like your own personal cloud. Stick to pure cotton, so bleach them and wash them super-hot when needed.
Leave your smartphone outside the bathroom, and don't be tempted to turn any music on. I hate letting my thoughts fully catch up with me, but if there's ever a time to do it, it's when you're resting, peaceful and calm.
I keep a bowl of earthy smelling soaps for the winter months, when floral frangrances seem out of place. I like to throw a handful of woody evergreens or eucalyptus under the running taps for clear, soothing water.
To counterbalance all that heat, it makes sense to drink fresh cold water instead of the chick-flick trope of wine. (I know it sounds weird weird, but I swear it tastes better when it's kept in copper! I've been keeping the carafe by my bed overnight, and drinking much more than before.)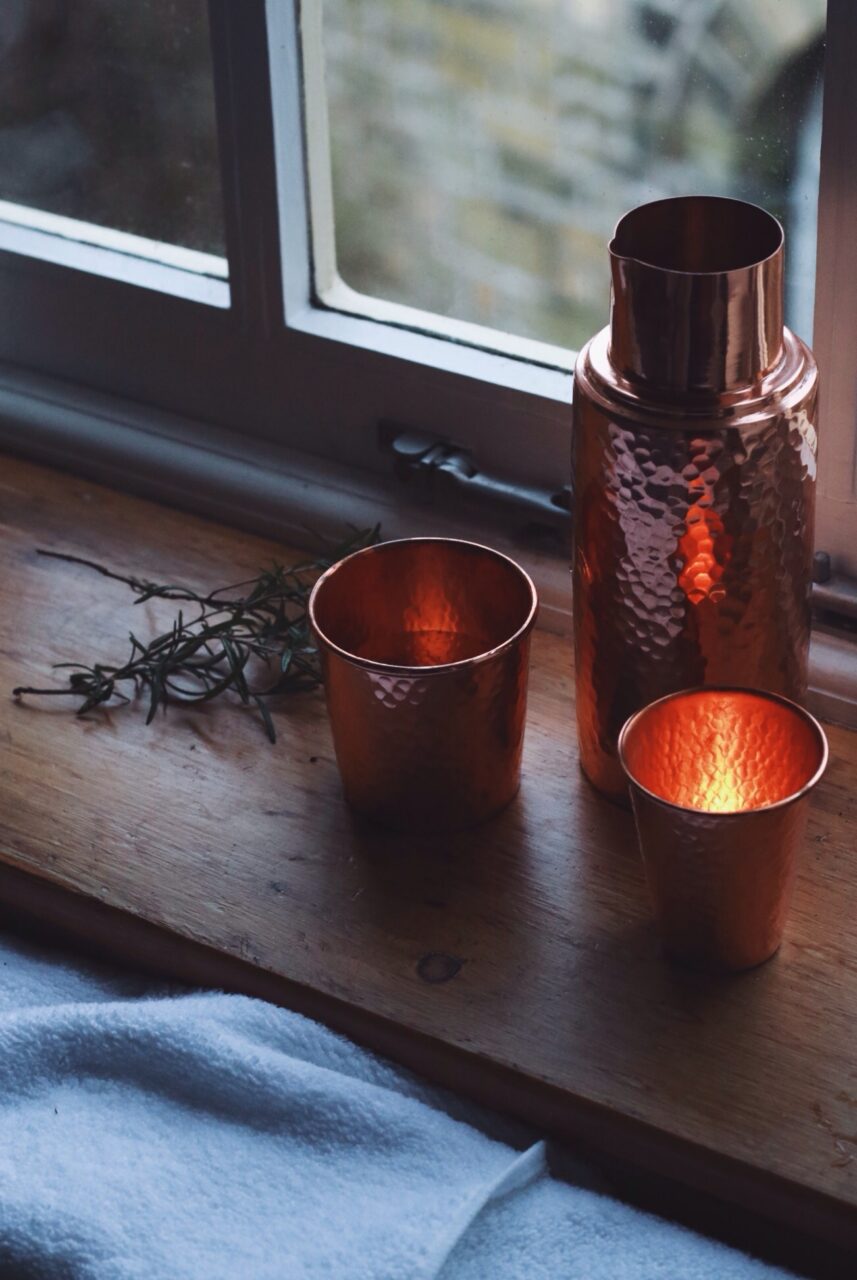 Thank you to Good Earth for sponsoring this post and giving me the excuse to take some 'me time'! Good Earth supply handmade wares from India, sharing the unique skills and crafts to provide sustainable luxury. They were new to me, and I loved browsing their totally unique ranges – do take a look!
Every month, I gather up a selection of winning hashtags and send them straight to your inbox, for free.
Sign up to receive my newsletters every month.