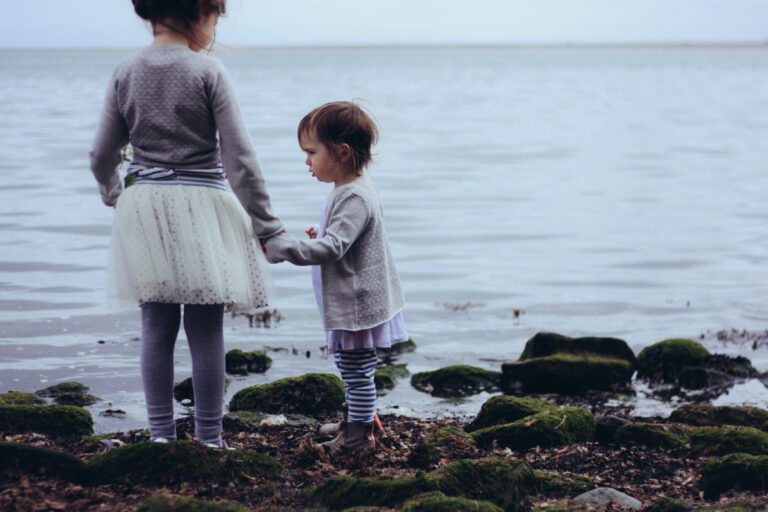 In Northumberland, the sky is a different blue. It's icier somehow, fresher than our Yorkshire cerulean, and on rainy days it is the cold, bright grey of steel. The hills are amber and green, the Scottish border just minutes away, and the beaches smell of seaweed, old stories and burning wood.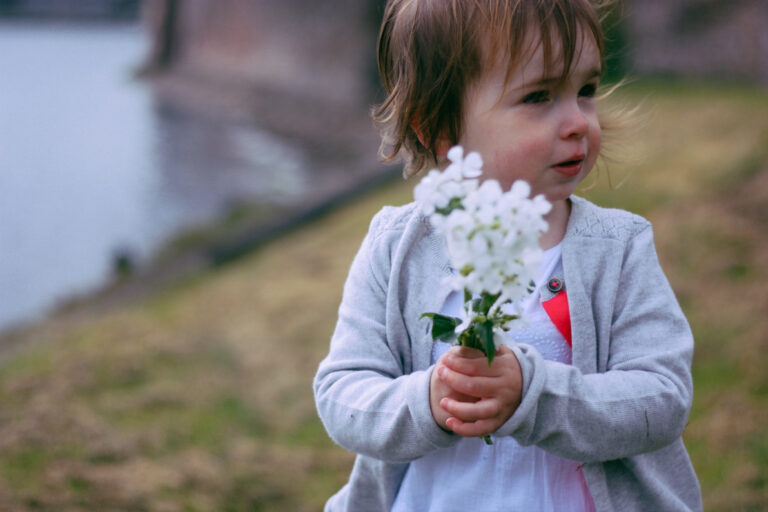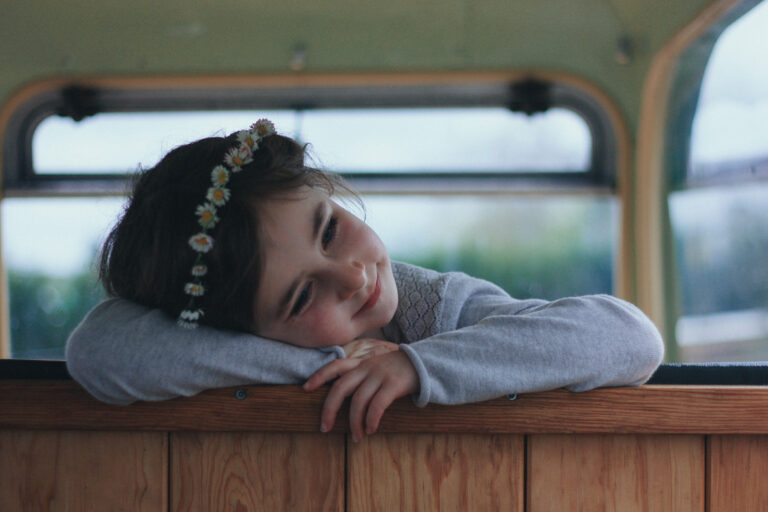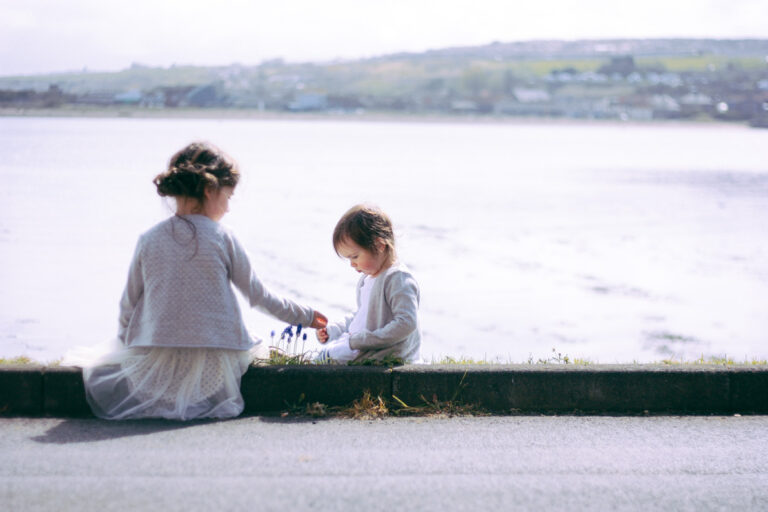 It's a natural habitat for my friend Helen, who writes children's stories; her life is like a storybook, her home like one of her own illustrations brought to life. Her cupboards are full of vintage china, illustrated children's books & mismatched, beautiful bedding; Her studio a candy store of paper scraps, sketches, & inspiration.
She makes pancakes and blueberry muffins for breakfast, while her partner, Gerry, makes coffee to precise & mysterious rules. A local rooster – homeless, wandering – visits their garden every day and crows in the morning. We take trips to windy, blustery beaches, and Helen always magically has a picnic in her bag – a flask of tea, a packet of foil-wrapped biscuits. She spreads out old woolen blankets and we watch the frosty blue sea crash in under that big Northumberland sky. She finds the best sea treasure – scraps of blue floral pottery, chunks of green glass, all worn smooth by years under the tide.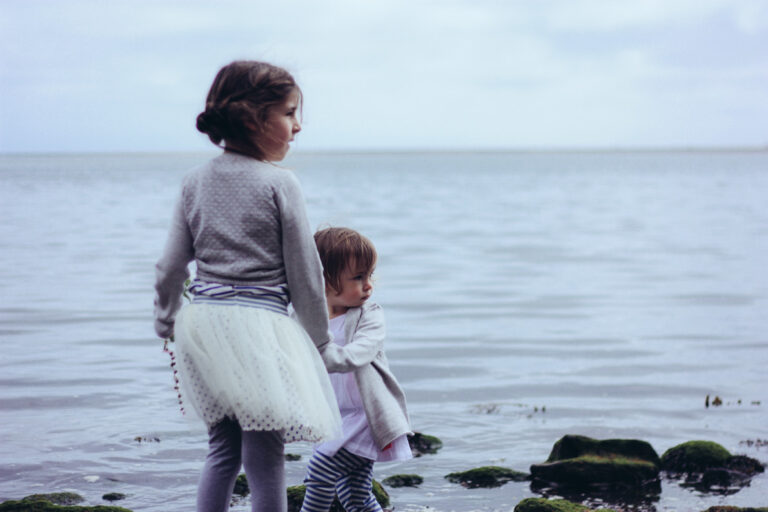 One night during our stay, Helen gives each girl a ball of yarn, and we all run round & around the house until it's tied up like a maypole, their scruffy doodle of a dog Peggy barking at our feet.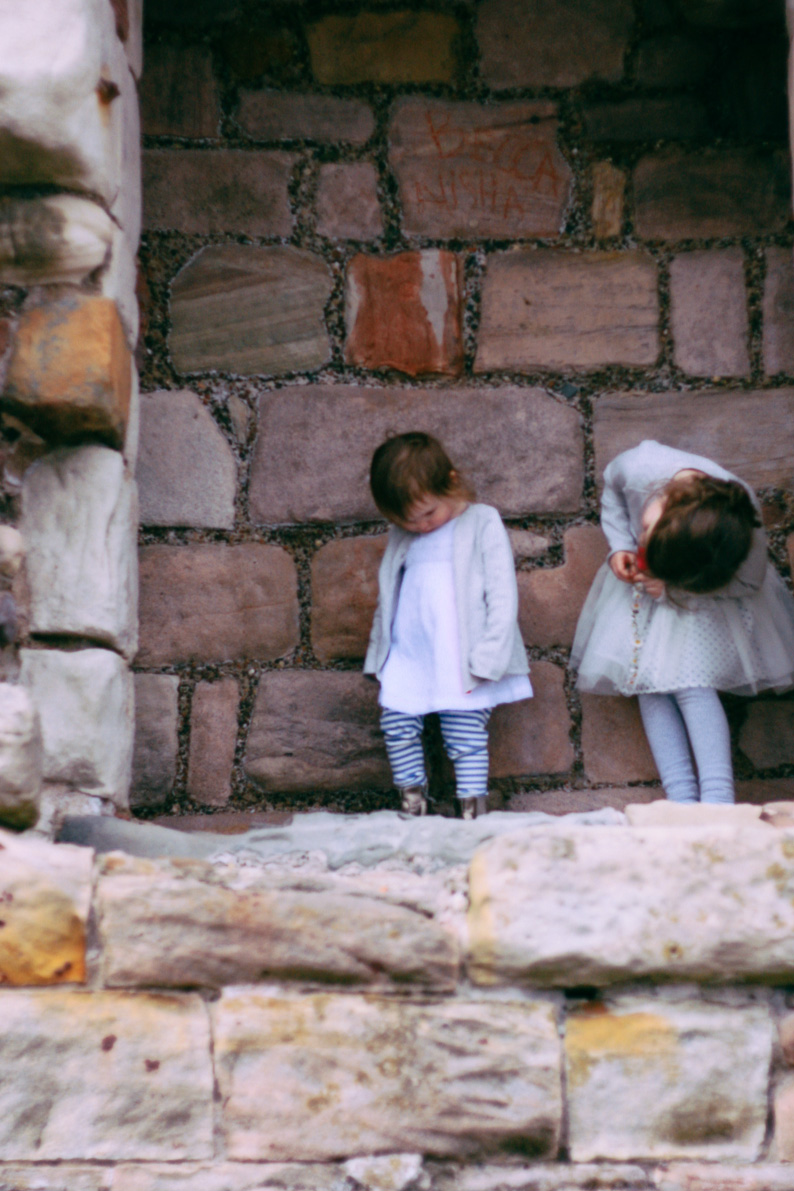 F & Orla have the uneasy sort of friendship you'd expect from a pair where one is three times the age of the other, and the younger hasn't quite mastered the art of sharing yet. Still, they play together for hours, Orla doing her 'sassy walk' beside this wonderful big girl, calling me 'Mum' like the big girls do.
It's been a long time since I photographed Freida, but she gets it, knows what to do for a perfect shot. She would be a brilliant model, providing she promises to always eat lots of cake with me, obviously.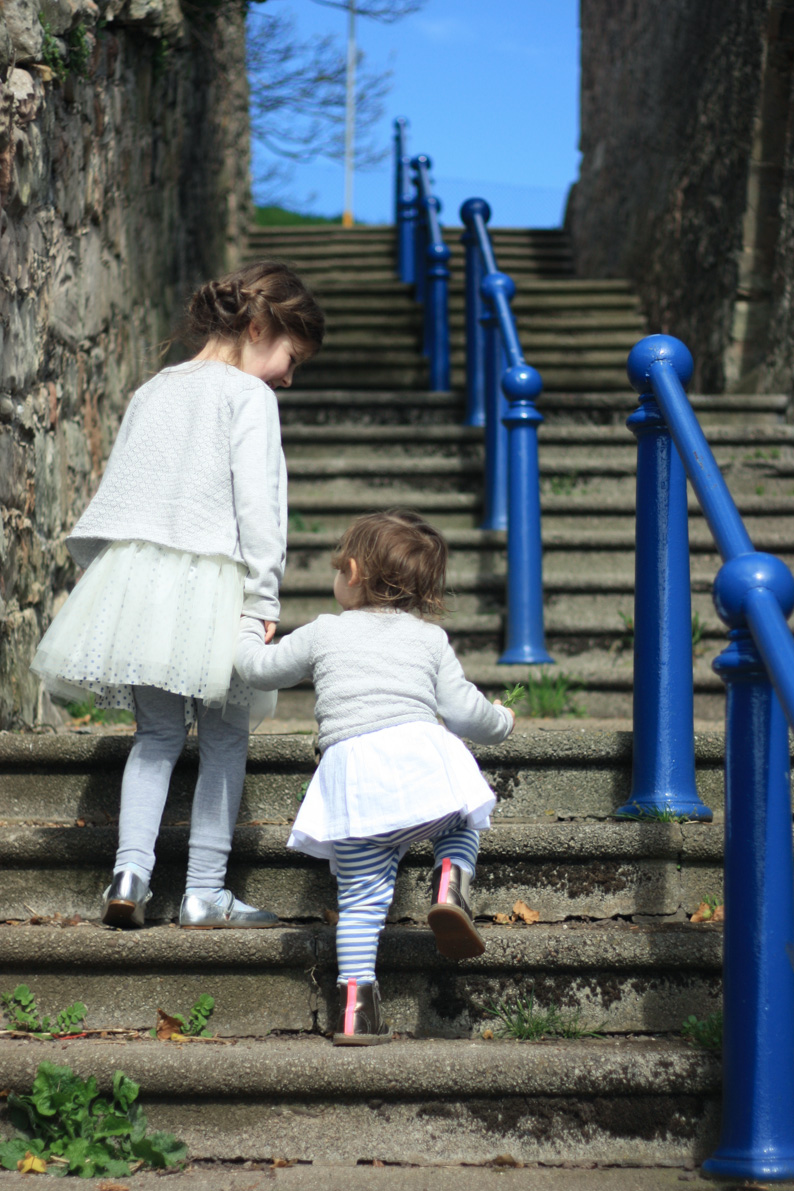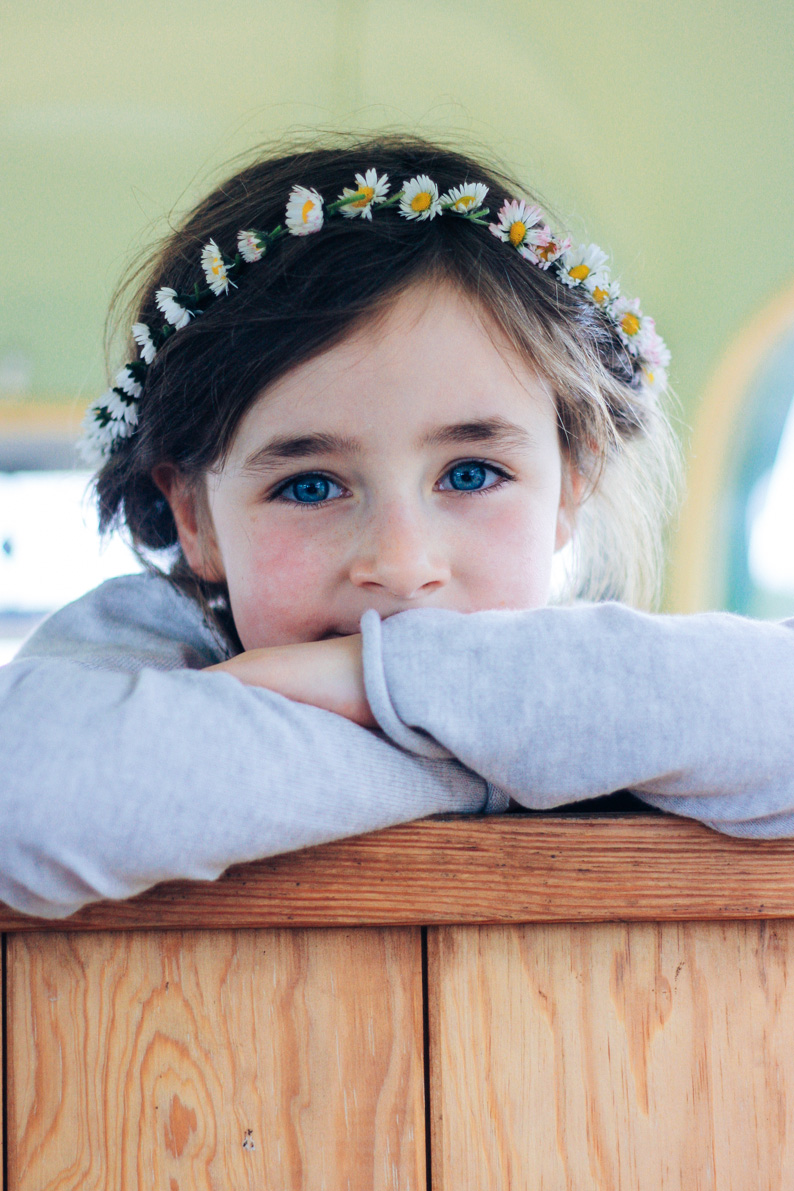 Orla is not quite so obliging, having a lot of important flowers to pick and questions to ask – where babby duck gone mummy? , pointing to a pair of swans in the estuary. Later she spots a sandpiper paddling nearby – Babby duck back now – so I'm allowed to return to my photography, or as Orla puts it, Mummy cheese! Bossy boots! <3
Freida wears: cardigan : skirt : top : shoes
Orla wears: cardigan : leggings : top : boots
All clothing courtesty of Boden.
Every month, I gather up a selection of winning hashtags and send them straight to your inbox, for free.
Sign up to receive my newsletters every month.