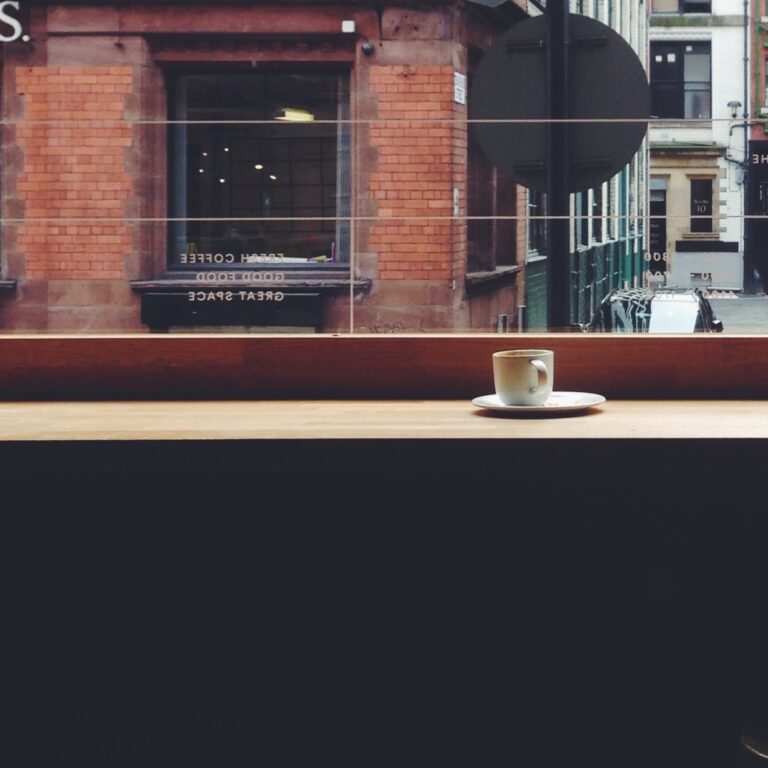 Late night trains are a funny thing. We all start with the same pretences. I drink tea and open a book; opposite me, Businessman makes loud calls and taps on his laptop. He gets a mini bottle of wine from the buffet cart. He's Busy & Important. I should be too, really, but my skeleton is loose with fatigue.
The train rocks into darkness and the drinks are drained. Now Businessman sleeps, head down amongst the sandwich wrappers and empty paper bags. A streak of flesh shows across his back where his jacket rides up.
I find I sleep best by accident in these circumstances. When I ball up my coat and test my head against its lumpy pillow, then my brain starts to snag on the brambles of the day's unfinished thoughts. You can't struggle through brambles – you have to calmly extract yourself, and find another path.
Later, in the pages of my book, my eyelids will fall. I doze more than sleep, no slumber complete without my tiny human beside me these days.
For all the train's rocking & rolling, the distance between us still carries too many zeros. I picture the moment of my return to soothe the sting of her absence; slipping under the duvet, pulling her warm, blankety form towards me. She sleeps in a too-small gro-bag, loves to feel resistance against her feet. She did this as a baby, even inside of me. She likes to know where the limits are and test them, I suppose – in every sense of those words.
With each station our carriage empties a little more, like a bath with the plug come loose. The windows show only our reflections, under shaky amber spots of light.
Businessman snores; I close my eyes and try to remember her newborn baby scent, and swear I won't do these crazy long days anymore. She needs me at home, and the distance is too great.
& then I startle awake; we're at the end of the line, it's time to alight, and I swear I can still her her laughing.
Every month, I gather up a selection of winning hashtags and send them straight to your inbox, for free.
Sign up to receive my newsletters every month.