---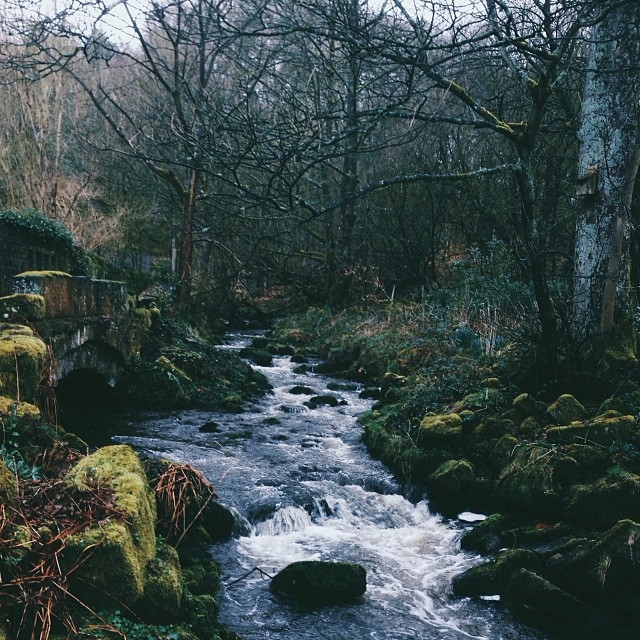 It's almost exactly a year since we placed our offer on this house, and committed to actually doing it; to leaving the city-living we'd always known, and moving out to somewhere sleepy, rural and green.
I remember being desperately excited, sure it would never really happen for us, but also, particularly in the small hours of the night, a little bit terrified.
A year on I thought I'd share my reality, for anyone harboring similar dreams & fears…
I can live without shops. In the city we'd been regular visitors to our local late-night Co-op. I wondered what would happen on those nights where we suddenly discovered – EMERGENCY – we were fresh out of soy sauce or pasta (or wine). The truth is, of course, we manage fine; we eat other things, we cook more creatively, we make things from scratch because it's easier than getting in the car and driving out to buy them. (Except for the wine, which is always worth it.)
We still eat out. Because we were living in a rubbish part of the city, every decent pub, cafe or restaurant was a car ride away. This has actually slightly improved – we now have a couple of nice pubs within walking distance, providing you don't mind the hills. We still order takeaway for delivery online, but the selection isn't great and we have yet to find a decent Chinese. Health and budget wise, that might be a good thing overall.
It feels so much safer. Even in the pretty & quiet parts of Manchester, I was always aware of my vulnerability; my friends & I have endless tales of being harassed, followed, groped and mugged whilst growing up in a relatively safe and progressive city. Out here, I go walking after dark and feel safe in a way I've never known before – safe with the owls and the deer and the bats. They couldn't fit in amongst the noise and smoke, either. I can let Orla run out of sight down a cobbled passageway and know that there's nothing but a cat & a field around the corner waiting for her. I don't worry all day about whether I remembered to lock the door; the phonebox library and egg-seller's honesty box are respected and honored. Nobody steals your hanging baskets.
The people are lovely. Mary, who lives a few houses away, bakes us apple pies, sneaks cakes into our kitchen and openly calls me her second daughter. The village mums are friendly and welcoming, and there are lots of creative, liberal, like-minded people we're getting to know.
Some people are rude. The man who lives opposite threatened to kill my chicken. The owners of the nearest pub are like a caricature of insular Yorkshire pub owners, and very bad-tempered. When my car broke down outside, they wouldn't let me use their phone to call my recovery service!
You get used to the commute. I worried about this more than anything – previously struggling to leave the house in time for my 20-minute city journey, the thought of over an hour with Orla in the car filled me with horror. It was a genuine surprise to find how quickly I got used to it; within a few weeks I was in the routine, and actually enjoying it! I've found a sneaky back route and the ultimate travel coffee cup, so my mornings with the road and my latest audiobook are actually pretty nice.
It's good for the soul. It's impossible to say it without resorting to cliches, but seeing the sky, watching the weather, lighting fires, digging snow, gathering wildflowers, running down hills… this is the stuff we were built to do, and it's the closest I've ever been to a sense of peace in my body and mind.
Do you dream of running away to the countryside, or is village life your idea of hell? Got any questions I haven't answered here?
Every month, I gather up a selection of winning hashtags and send them straight to your inbox, for free.
Sign up to receive my newsletters every month.