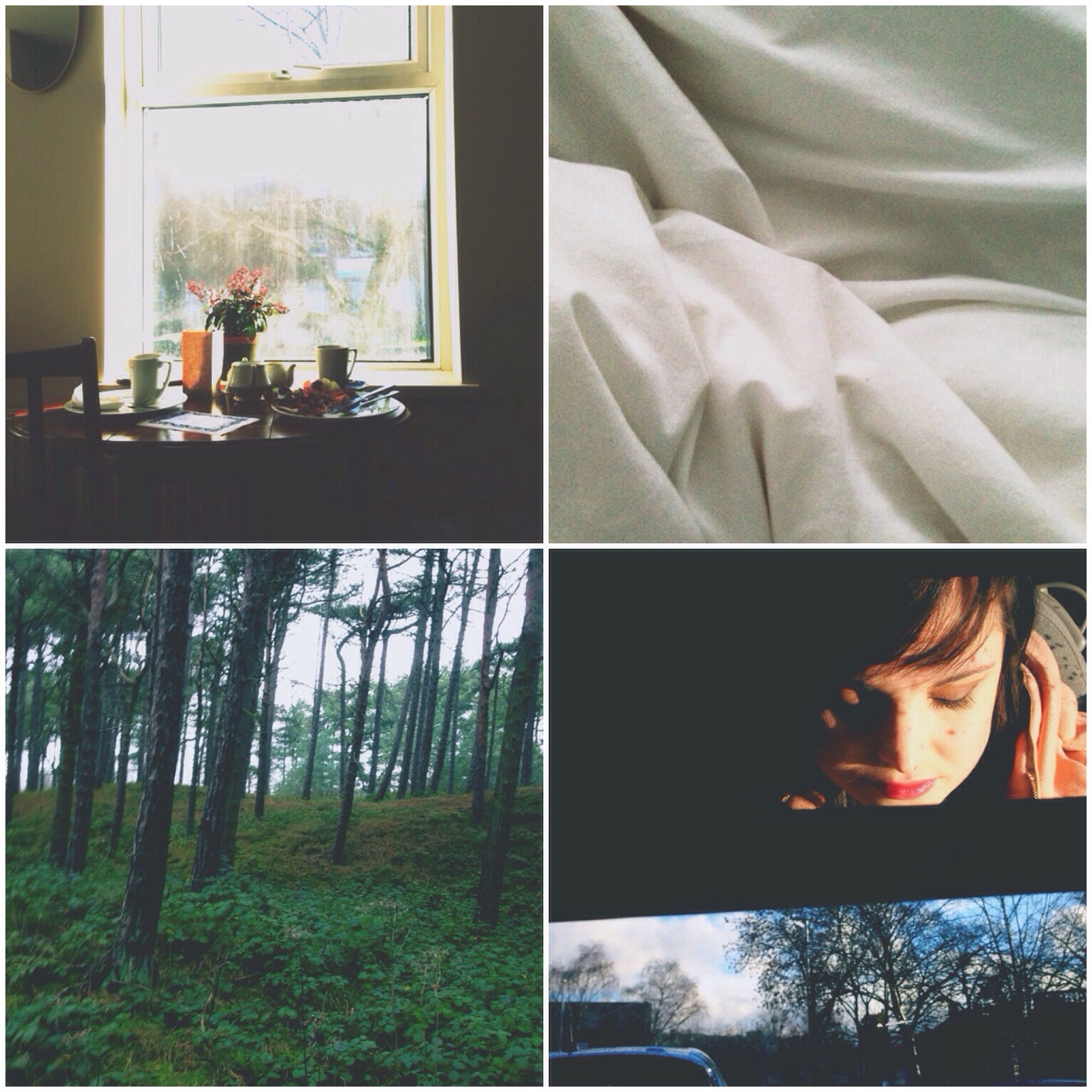 Sundays are for escaping the city & breathing fresh, green air.
But first there is breakfast – lazy, always with plural cups of tea, all three of us at the table & The Archers omnibus in the background. Sometimes I make pancakes & we can't eat them fast enough, so we take turns standing at the cooker while O waves hers around in delight. Everything smells of coffee & maple syrup & the windows fog with condensation & the sky is blue.
In the car, I'm quiet. I look out the window & try not to think about the Monday pushing it's face up against these precious Sunday hours together.
Sometimes it rains, & I'm sad. It's ok, he says, & this time he makes the plans and he takes me to run outside in wellies & my impractical but pretty lacy raincoat, with Orla nestled cozy in her pram. & whatever the weather, regardless, Montydog gallops like a miniature pony set free & chases squirrels and finds a stick to carry home.
I always thought Sundays were bleak, & was even a little but scared of them coming around. Now they're my favourite & my best.
More Sunday inspiration here x
Edited with BlogPad Pro
Every month, I gather up a selection of winning hashtags and send them straight to your inbox, for free.
Sign up to receive my newsletters every month.