After much trial & error & a bit of invention, I think I've perfected it. My recipe is based on this one here, but with a few important changes.
Ingredients:
10 tbsp salted butter, melted
1 cup caster sugar
1/2 cup dark brown sugar
1 tbsp good quality vanilla essence or almond extract
3 eggs, lightly whisked – I use Matilda's, which are very large; use the biggest you can find
3.5 cups plain flour
1 tbsp baking powder (or just use self-raising flour)
3/4 cup flaked almonds
3/4 cup whole almonds, blanched
1/2 cup ground almonds
Method:
Mix the eggs, melted butter, essences & sugar together in a large bowl until well combined.
Stir in the ground almonds, flour and baking powder. Finally stir in the remaining almonds.
With floured hands, divide into two and shape into two ciabatta-shaped loaves – long and quite flat. Place each one on a sheet of parchment on a baking tray. Bake loaves at 250c for 20-30 minutes. It's important that they are solid, but a bit soft in the middle is fine.
Allow to cool thoroughly – about half an hour. Slice into 1cm thick slices with a good serrated bread knife. If you're feeling fancy you can cut them on the diagonal.
Turn the oven down to about 100c. Spread the slices out across the wire oven shelf (or on a cooling rack above a solid shelf). This is an important as it allows the air to circulate and dry the biscuits on both sides, giving them their finished crunch.
Bake for as long as you can bear it. An hour is good. They're done when they feel hard & dry to the touch.
Allow to cool – don't pack them away until they're fully cool, or the steam will make them soft.
Ta da! Perfect almond biscotti. Dip in your coffee for breakfast or a mid-afternoon pick me up. Crumble over espresso & vanilla ice cream for a fancy dessert.
They seem to keep fine in the open, but I use a tin just in case.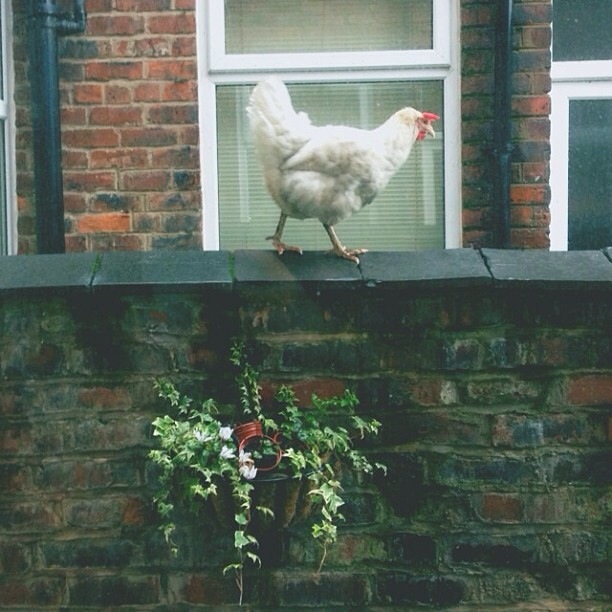 Every month, I gather up a selection of winning hashtags and send them straight to your inbox, for free.
Sign up to receive my newsletters every month.