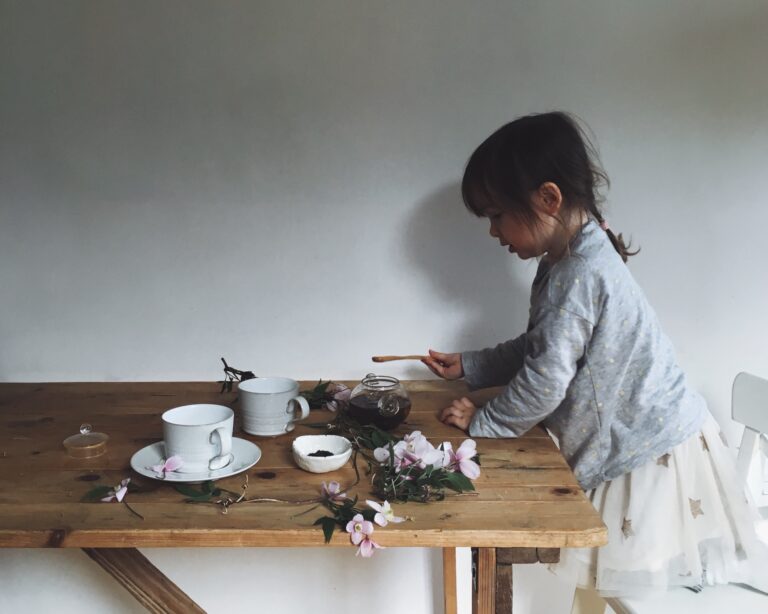 Nobody talks about how boring parenting can be. It's this weird Western system we've created, where we all raise our children alone; sealed into our little boxes on quiet, orderly streets. Perhaps meeting at a playground or a toddler group sometimes, where we will start a thousand sentences, and never find out how a single story ends.
I hate it, to be honest with you. I hate the brain fog that descends when it's time to play magnetic princesses again. I hate that when it was my job, I was brilliant at this sort of thing, but now that it's my own child I can't find the enthusiasm for more than five stupefying minutes. She gets the shittier version of me, & my guilt over that could just swallow me up.
Of course, when I was at work, I got to take breaks. I could leave and talk to adults, drink coffee, tap away at a computer undisturbed. I'd write casenotes in unnecessarily Latinate language, choose toys carefully for their therapeutic value, listen to Radio 4 as I drove between appointments.
A day at home with your own child is a different thing entirely.
If the ideal here is 'Earth Mother' – kaftan-clad & never flustered – then I am presumably from Mars. Or perhaps I am 'moon mother' – light and dark, changeable. Pockmarked with impact craters and consisting mainly of cheese.
I wake full of finger-paint schemes and wildflower walks, only to slump into a CBeebies haze by 2pm, offering her ice lollies and glitter if she'll just.stop.TOUCHING.me.
In these moments I think back to the worst family I ever knew, in terms of neglect. The children were on the brink of being taken into care – really should have been, in my opinion – and another professional remarked that the mother 'just couldn't put the children's needs first'.
When I'm all out of energy and enthusiasm for parenting, I use that sentence as a stick to beat myself. Why can't I put my child's needs first all day? Am I just a better-disguised version of that mother?
In reality of course, I know I am not. There are no mice on my living room floor. Unlike those poor children, Orla has toys and clothing and food and care.
And truthfully, I really do try. I start every day with a promise to be a better mum, to keep her needs paramount, to join in with her moments. Her attention is relentless – following and pulling when I go for a wee, screaming louder than the kettle boiling when I try to make some tea. By lunchtime I've postponed all of my needs so completely that I'm tired and grumpy and experiencing Twitter withdrawals. My needs are exactly that – things I require in order to function happily. Without them it is inevitable that I'll temporarily become a less pleasant person.
I wonder, then, if that isn't where the Earth Mothers secretly succeed. Perhaps they aren't putting their child first all day, but just have the balance figured out. Maybe they know when to say, 'now Astrid, mummy just needs a quick chicory-coffee and then she'll play with the wooden stacking bricks for another half hour'. And then maybe she goes, and drinks it, and thinks about grown up things for a minute or two.
I don't know. I don't have a bloody clue to be honest, because nobody talks about it, and I really wish we did.
Every month, I gather up a selection of winning hashtags and send them straight to your inbox, for free.
Sign up to receive my newsletters every month.