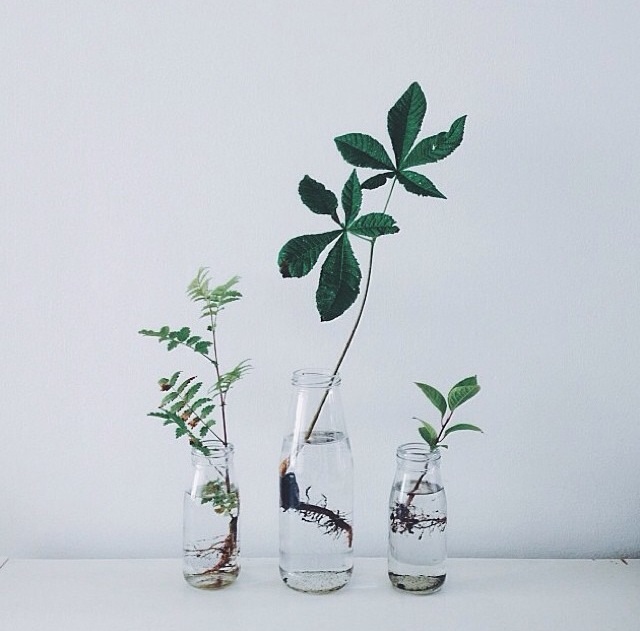 I first collected some saplings in spring, expecting them to live a few weeks like cut flowers. Instead, they kept on growing, and I've had mini trees on my windowsill ever since – with, admittedly, a few casualties along the way.
Here's what I've learned:
Collecting
The best time to collect is early spring when they're everywhere under trees and bushes from the previous year's seedfall, & only superficial roots making them easier to pull up. Grab near the base of the stem and gently pull.
Later in the year you can find them in dense woodlands or shady areas, where they've not really had enough light to grow on.
Wrap the roots in wet paper towels to keep them happy on your way home.
Prep
Check for pests. Any fungi or bugs on your sapling risk spreading to your others, as I sadly found out. You can get rid of most pests just by washing the leaves with washing up liquid and water. (This actually works for any plant, but is usually a bit impractical with full size trees!)
Shake or rinse off any soil, then stand in clean tap water in your chosen receptacle. I use glass bottles/vases and daylight on the roots seems to be fine – I can't work out if this is good for stopping bacterial growth, or if I've just been lucky.
Maintenance
Keep an eye on the water – you don't want it to dip below the level of the roots, or to turn green & cloudy. If this happens wash the roots and bottle well, and refill.
Weeds are easier than trees to keep alive – I guess because they're just wilier plants in general. Trees are usually prettier though, so I usually have a few of each on the go.
The stuff I don't know
Any green fingered goddesses out there want to add to this? I often wonder if I should be feeding them, or potting them on. I'm also interested in starting some myself from seed next spring – can I grow these from conkers or acorns indoors? Would love to hear any thoughts, ideas or experience.
I was chatting a bit on this post on instagram about whether they will 'know' it is autumn or not, as indoor specimens – and now I can confirm that they do! They've all suddenly turned red and started dropping their leaves – I guess when you only have 5, it's a shorter process! There are also teensy green shoots appearing on most of them, which I'm guessing is the start of next year's growth? Will wait and see!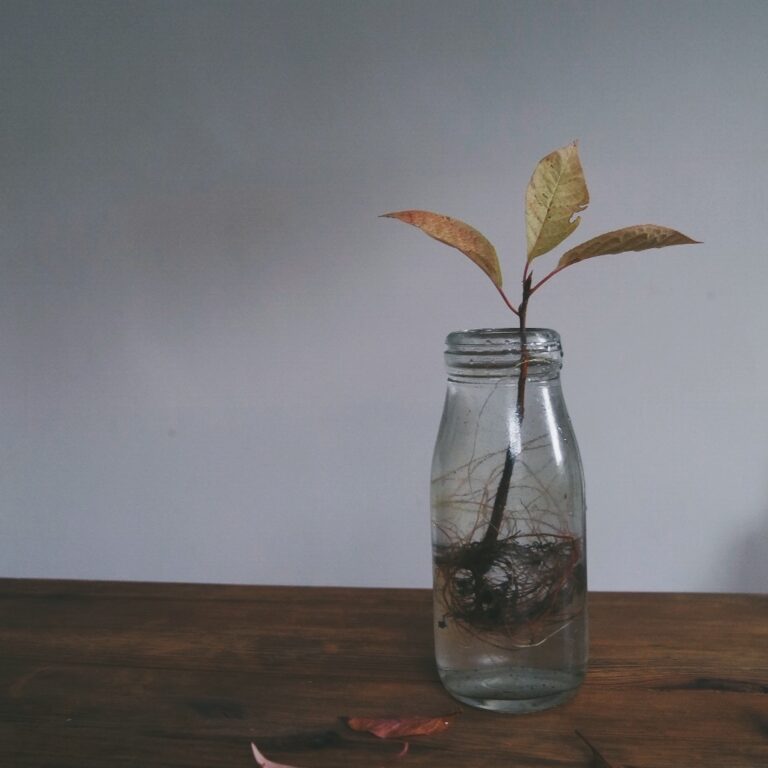 Every month, I gather up a selection of winning hashtags and send them straight to your inbox, for free.
Sign up to receive my newsletters every month.