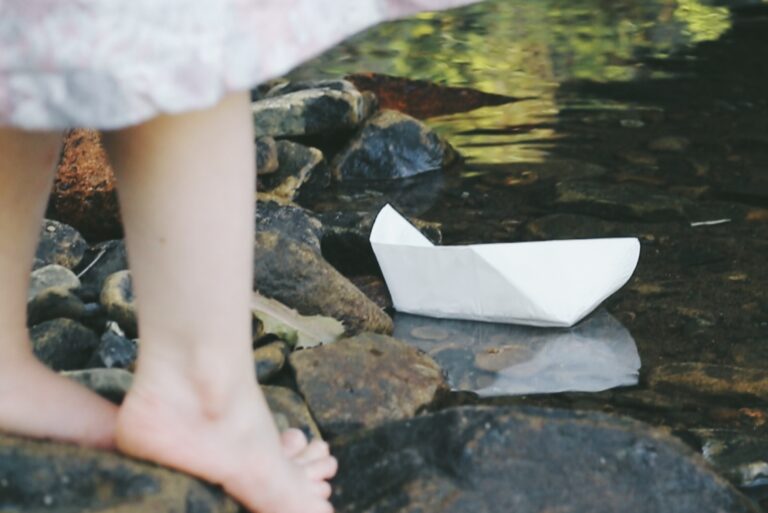 These are the days that we came here for.
When the sun warms our bedroom at the top of the house while the dawn chorus works itself up to an orchestral cacophony. And we dig out the sun cream from the dusty recess of the bathroom cabinet, noting the changes to tiny pudgy hands and limbs since the last days of this ritual last summer.
Then we trail down to the stream, the three of us and dog, with buckets & nets and schemes catch fish and find treasure. Trousers rolled up, shoes discarded, and Orla sits squatting in knickers & vest while the ice-cold water trickles at our ankles.
We sail tiny paper boats and dig up the silty pebbles from the riverbed. There is treasure here: a broken fragment of china tea cup; the rusted mechanics of an old part of plow. Orla collects them in her bucket purposefully and seriously, and the last of the daffodils dance sunnily on the bank.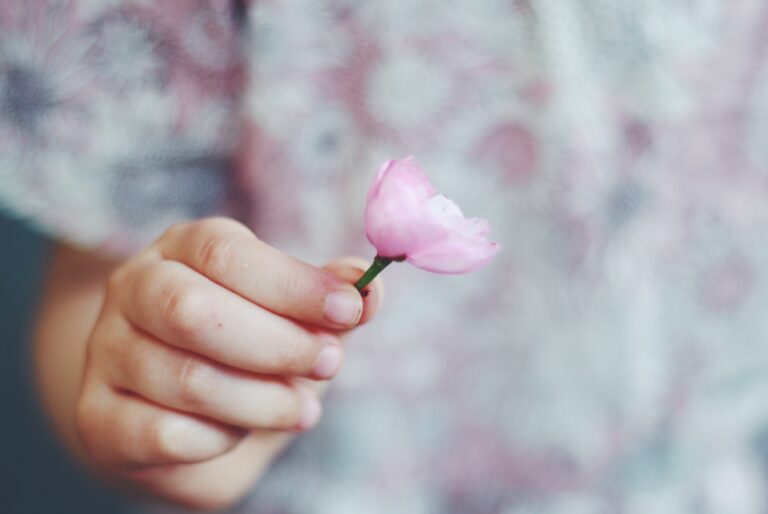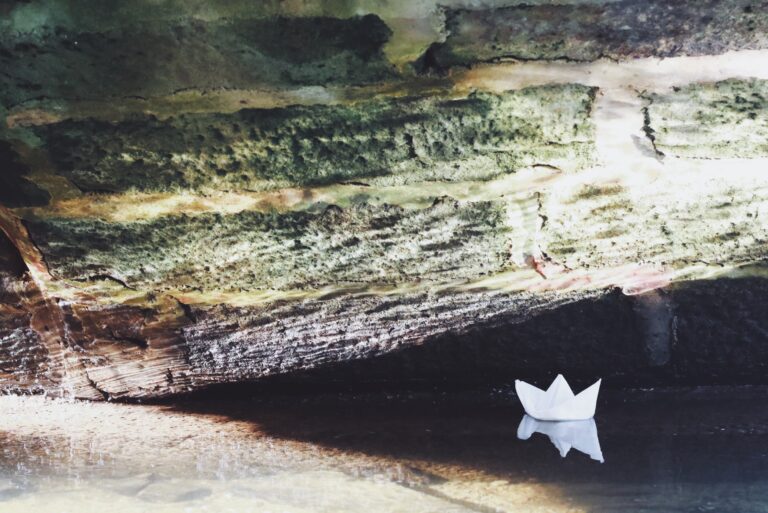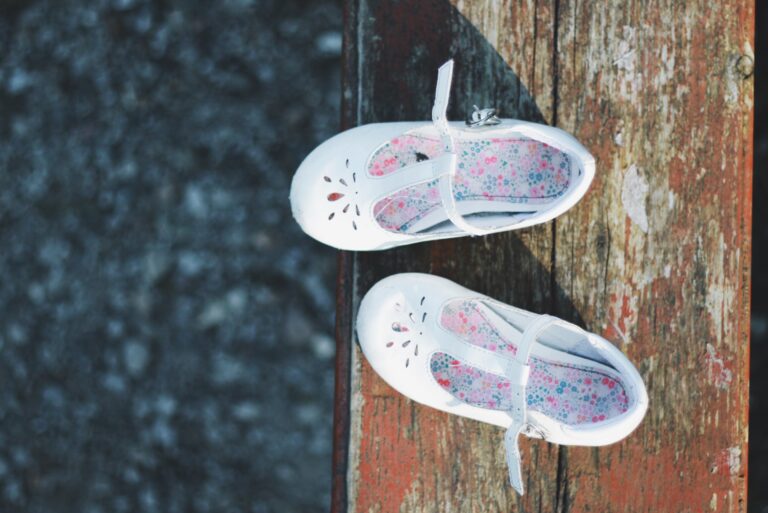 Then the dog shakes his fur, Orla takes a slip, & the moment is broken. There are tears and a hasty retreat up the hill to the house with promises of lunch and ice lollies and dry clothes. The hallway is cool after the heat of the sun, winter coats hanging heavy and incongruous now the weather has changed.
Sitting out in our tiny sun trap courtyard we eat strange invented salads from the contents of the fridge. Maybe a glass of cold white wine, while Orla lays out her river treasures on the hot stone paving to dry. Back inside, the wooden floors feel smooth and cool under bare, dusty feet, and I pull the windows closed against the impending evening's chill. Maybe still a fire, at this time of year, or else blankets and stories before bed.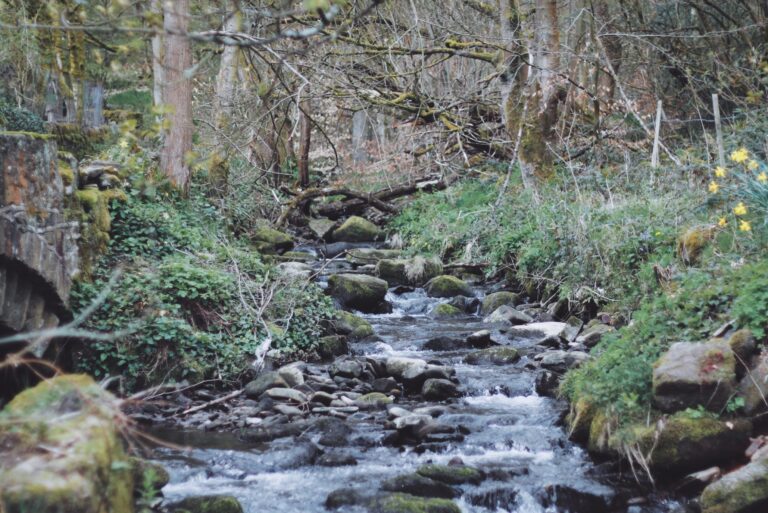 And on the windowsill when the sun rises tomorrow, a small jam jar of wild flowers from the banks of the stream, grabbed & carried by a tiny, busy hand.
Every month, I gather up a selection of winning hashtags and send them straight to your inbox, for free.
Sign up to receive my newsletters every month.