It's a difficult task. What can you buy for the overly enthusiastic instagrammer in your life at the festive time of year? You thought you'd got it just right last year with that leather photo album, only to find that the slots weren't 5×5 square, and the cover was the wrong shade of white. It's hard, I know.
Long-suffering instagram widow/ers, suffer no more. I've kindly put together a list for you to tick off this Christmas, guaranteeing you gift-giving success and festive cheer to last right through until January.
Fellow Instagram addicts, this is for you too. Simply leave this page open on your laptop or phone for your significant others to peruse & purchase.
Bonsai scissors. It matters not if they are functional or even remotely useful in the real world, providing they add rustic #authenticity to an artfully staged photo.
Unusual spoons. Preferably hand carved by blind Tibetan monks, but a bearded man in Southern England will also do.
A power bank, for those awful moments when the battery creeps into the red.
Books with pretty covers. It's ok to judge by these if you have no intention of ever actually reading them anyway.
A realistic baby's hand prop. Those actual child-hands are just too unpredictable!
Scrumpled linen tea towels. If you insist on buying us nicely ironed ones, please have the courtesy to at least stuff them in the bottom of the laundry hamper for a week before gifting.
Dead flowers. So poignant, so likeable. We will also accept living flowers that will eventually die.
A glossy white/rustic wooden tabletop – although, just between you and me – a large white mounting board / a wooden photo backdrop will suffice.
A human tripod. The greatest gift you can offer is the promise to always be there, standing over the table when we casually drink our morning tea, taking 35 shots to get just the right angle. And smile about it, please!
Failing that, we will accept a gorilla tripod instead.
A fog machine, industrial strength. Or a moody English winter.
iPhone lenses – never tried these, always felt like I should.
A chemex. The Hario dripper is so 2015.
A six-week Instagram Coursewith yours truly to make 2016 the best year on Instagram yet! Stylish gift card & photo journal provided as part of the package, ready for Christmas morning. (Seamless self-promotion, right? 😀 )
A Daniel Wellington watch. It's just the rules, ok? We don't make them up. (& you can get 15% off with code meandorla 😉 )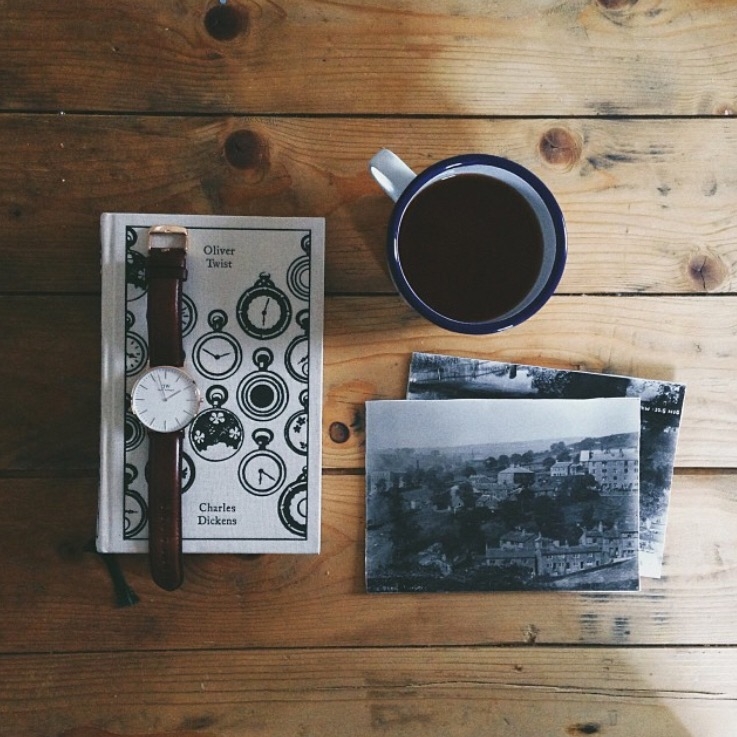 Anything I missed? Are you exasperated by all the instagram cliches, or do you sort of love them all too? & most importantly, what are you lusting for this Christmas?
Every month, I gather up a selection of winning hashtags and send them straight to your inbox, for free.
Sign up to receive my newsletters every month.