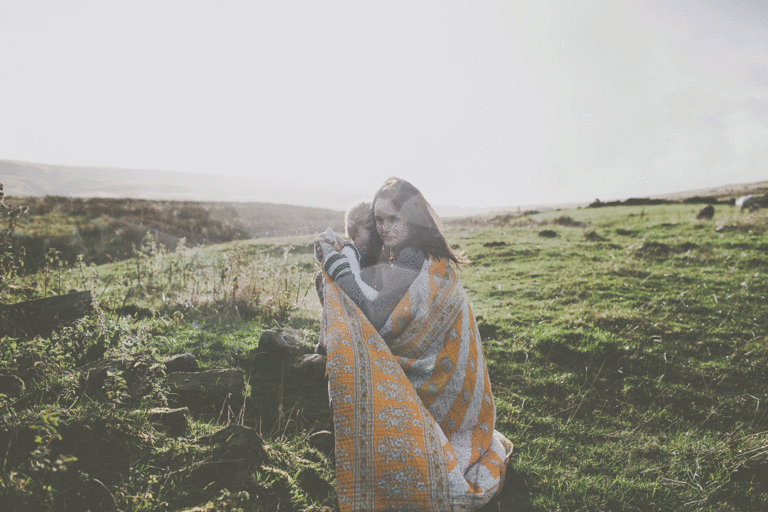 A couple of weeks back, on a day punctuated by sudden, soaking downpours, I dragged poor James Melia out to a ruined barn in the middle of the moors.
I'd spotted it from the road months ago – in particular, that arched doorway. I get a greedy, coveting sensation when I see an amazing photo spot, and I decided there and then that this ruin was to be mine. Mine in the photo sense, anyway.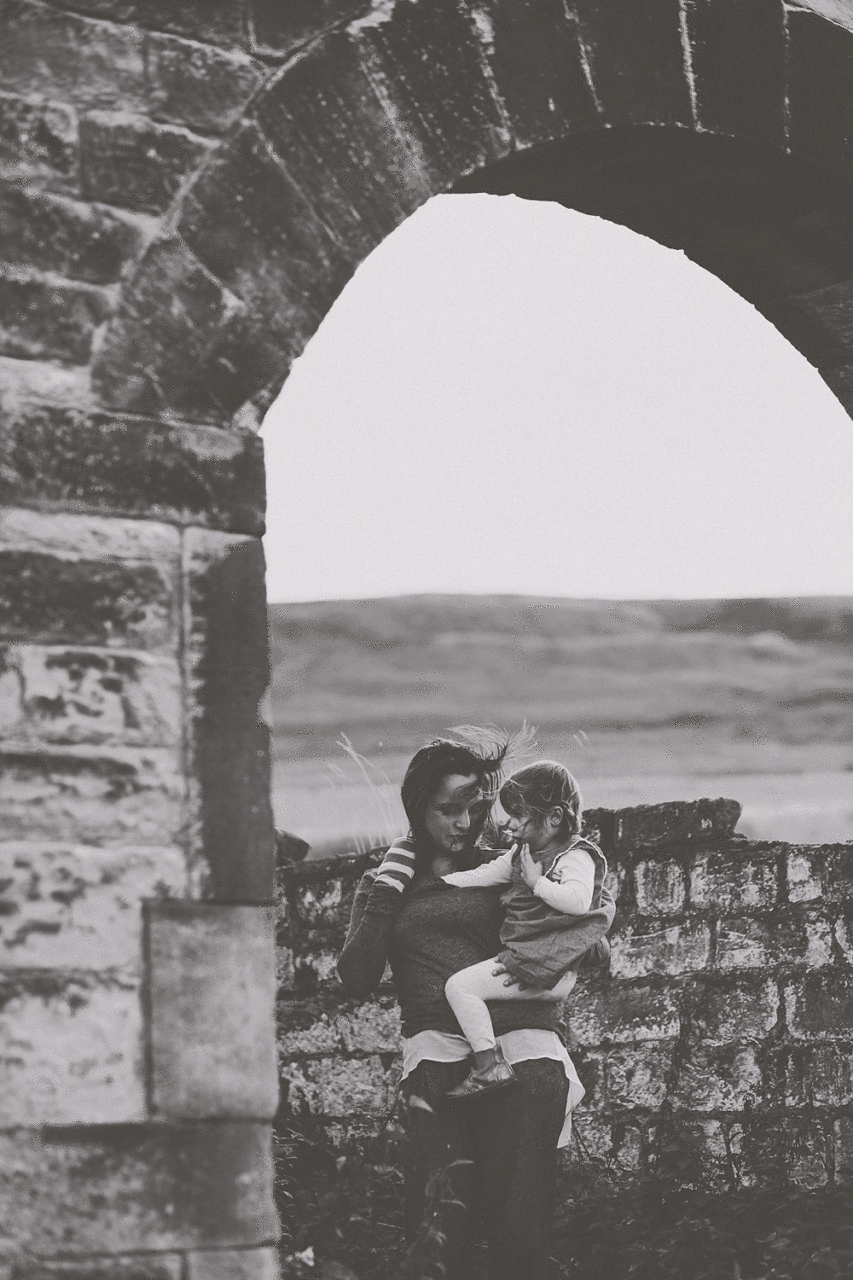 James had checked it out on his morning run, and texted to tell me that unfortunately it appeared to be totally inaccessible.
I told him we'd be fine.
& so, in between rainstorms, we bolted from our cars across muddy fields, swampy bogs and herds of cows, camera gear, silk quilt and a tiny, gleeful Orla in tow. "I like mud, Jamie!" she tells him, & then seeing the ruin – "a CASTLE Jamie!". Lord knows where she got to be so overfamiliar.
As we shot, a fine mist of rain began to fall again, as the sun broke through the cloud. Those tiny sparkles in the background of these shots are the result; I suppose some credit goes to James, but at least 75% is clearly mine for insisting on the location. Maybe even 80.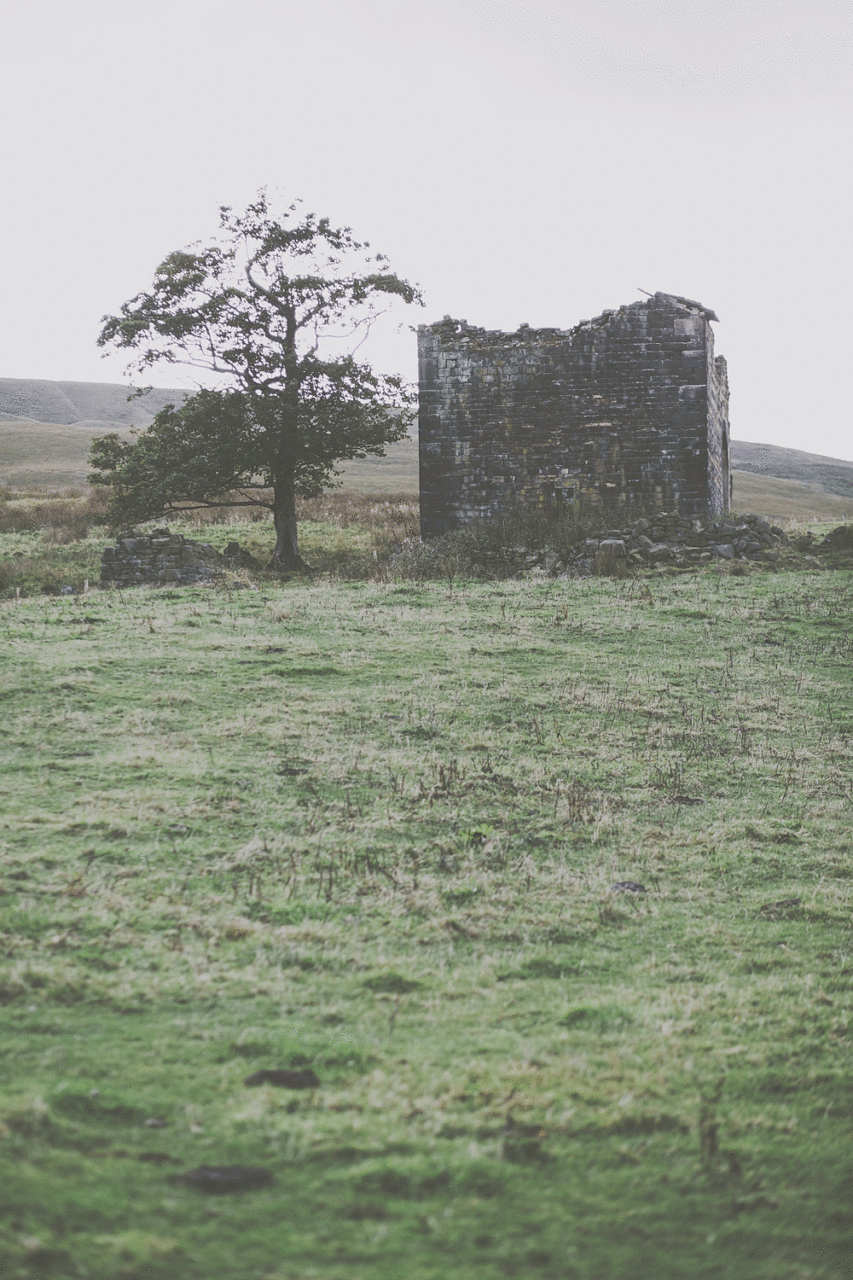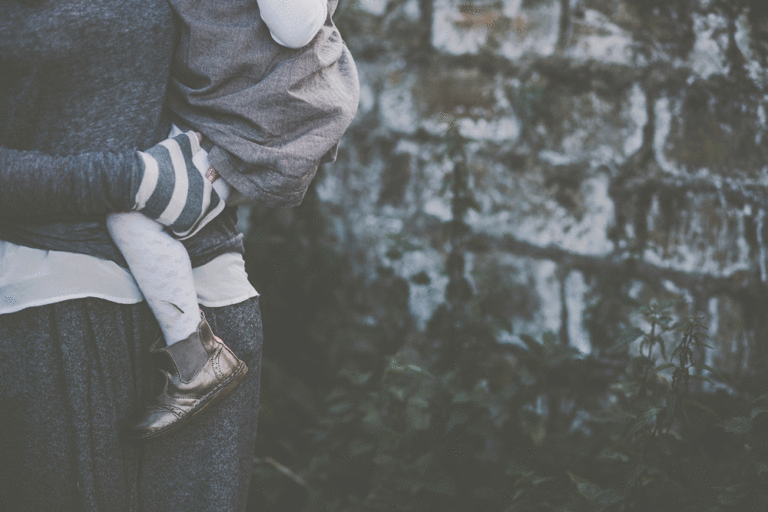 These photographs accompany a piece I wrote for the TOAST blog about the wildlife words that have been cut from our children's lexicons & dictionaries – my take, as a one-time linguist, as someone who worked in speech therapy for a decade, as a mother. You can check it out here.
It's worth a click just to see more of my James' heavenly photographs.
Quilt, sweater and wrist warmers, all by TOAST.
Have a lovely weekend, folks! xxx
Every month, I gather up a selection of winning hashtags and send them straight to your inbox, for free.
Sign up to receive my newsletters every month.