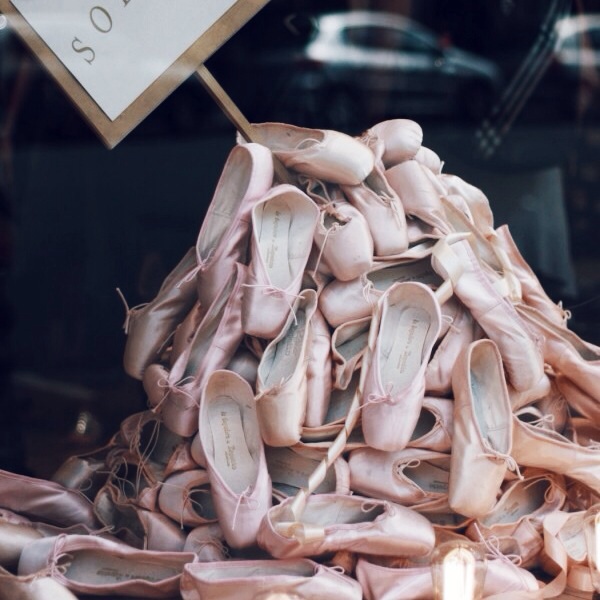 This is such a simple & obvious tip, I almost feel a little silly mentioning it – but it's truly one of the most effective things you can do.
If you're looking to give your account a bit of a boost and create a more cohesive style to your insta-photography, look at your recent gallery as a whole.
Most popular accounts have a theme, whether that's as strict as all-white images, or something more loose, like a consistent thread of colour or shapes. These instagrammers think about what they post, and when, and it shows the second you click through to their profiles. Here are two awesome examples: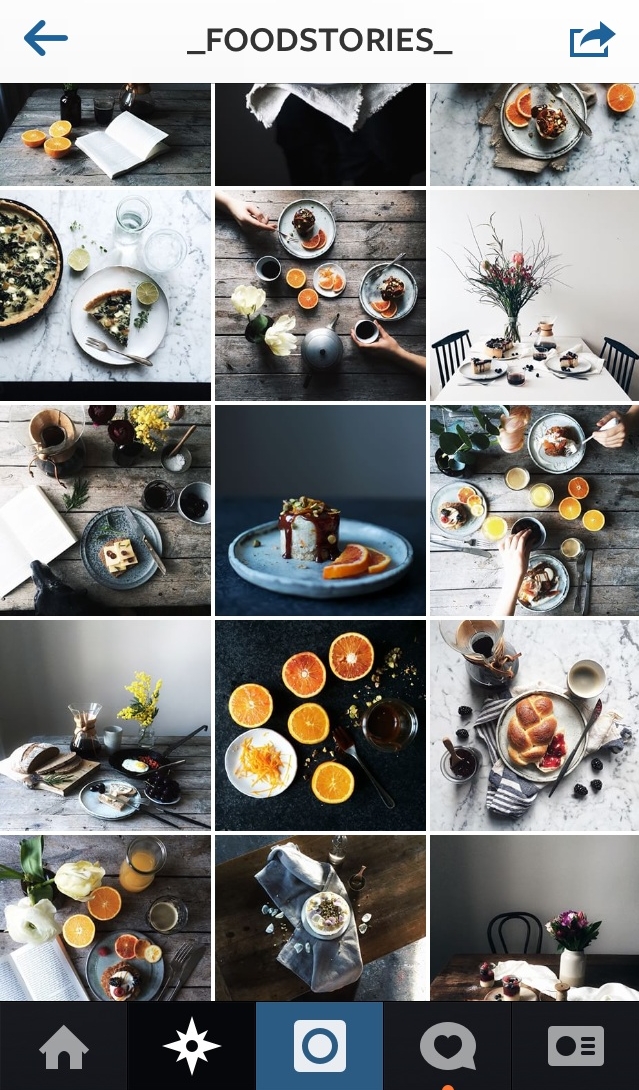 _foodstories_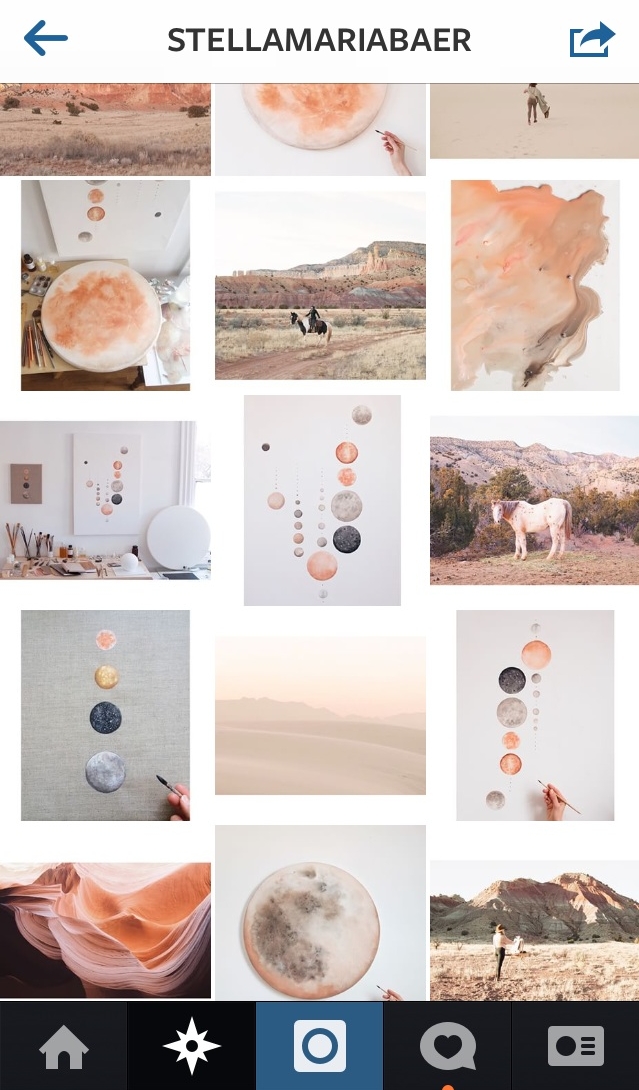 StellerMariaBaer

They look professional, and beautiful, and make me immediately want to click 'follow'.
To plan my gallery out, I use the library in VSCOcam – it displays and scooches the photos along in the same way as IG. (& you're already using it to edit, right? 😉 )
I store my most recent 15 or so photos, in instagram order, so that I'm able to see how a new photo looks as part of the whole, & how it works with those around it. This is a chance to check your tones are harmonizing, your whites are all the same shade & temperature, and work on creating a cohesive style to your photographs.
If you have a recurring theme, like my table shots, this approach stops you from accidentally lining up several similar ones as your gallery shifts along, or getting the dreaded filter regret, and ending up eating your lunch and two kitkats at 10:30am to drown your insta-sorrows.
As you play around you'll see similarities between some images that highlight one another, and I usually find myself drawn to those colours or shapes when snapping over the next few days. I'm currently working a bit of pink through my gallery, inspired by the Repetto shoes below, & my photo radar is already working with that in mind.
The downside to this is, of course, that you might sometimes not post a photo quite so insta(ntly). It might clash horribly with your planned content, and need to be saved for another day. If that seems too uncomfortably contrived for you, then it probably is! I find it interferes too much with my sharing and spontaneity, so mine is only ever very loosely planned.
As always, it's about developing your own style, and finding what works for you.
Do you have a theme to your gallery? Have you tried this? I'd love to hear.
(Disclaimer alert: My gallery's kind of a mess right now, I know. Overlook that, if you can.)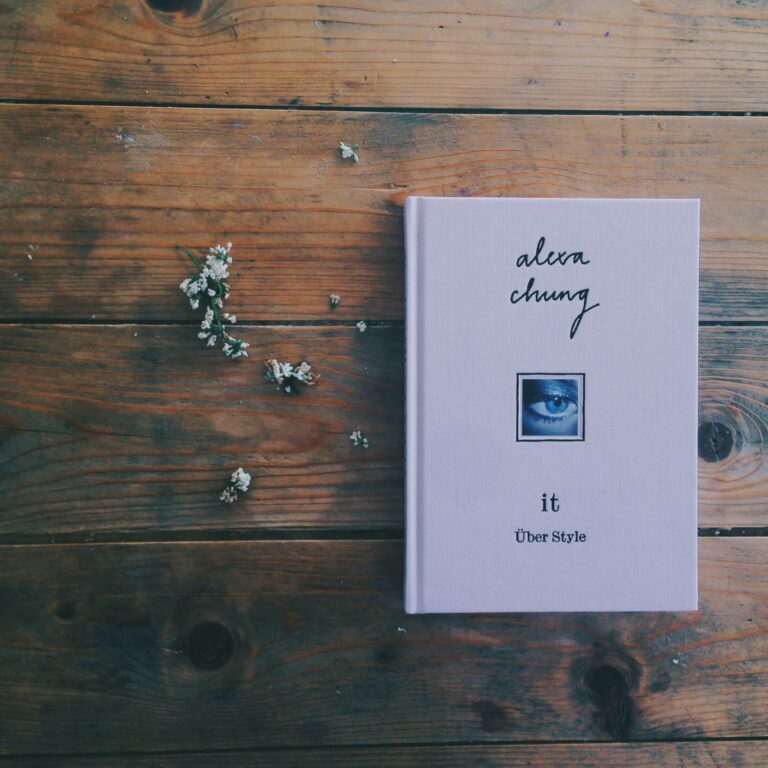 PS: I accidentally wound up receiving Alexa's book in.. er… German. I'm done looking at the pictures, so does anybody want it? First to comment gets it!
Every month, I gather up a selection of winning hashtags and send them straight to your inbox, for free.
Sign up to receive my newsletters every month.