I was the kind of child who lived in a perpetual daydream; the cars were boats, the roads canals, and the clouds on the horizon, above the houses, were definitely snow covered hills.
Some days I'd stare at them so long & hard I couldn't even be sure any more; were there mountains there? Had I really made it up? This confusion was only compounded the day I discovered that the magical, exotically-named land I'd invented for my toys to live in was in fact a real state in America – California.
Who knew what was real and imaginary? Certainly not me.
Still, I dreamed. I found just the right angle to lie on my bed at, so that all I could see was open sky. I'd walk through Manchester's council estates at work and blur the buildings with my eyes, trying to picture the horizon that must have been there before. Sure, Benchhill had police tape and a murder scene today, but once upon a time there must have been a bench… and a hill!
I got very good at looking at the details – a flower, a patch of green – whilst ignoring the big, grey picture.
& then we moved!
Now I look out of the window and it's all really there; real snow covered valleys, real hills (with benches!), and so much sky.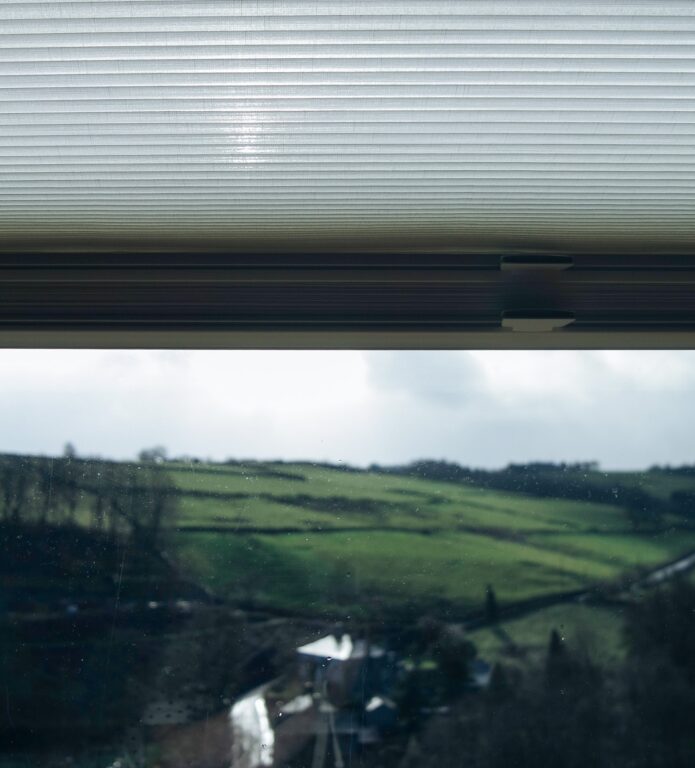 The day we moved in I tore down the blinds that covered the windows, determined to soak every moment of that scene in a day.
& we do! Our days start and end on the window seat, taking it in.
Some people have TV's in their bedrooms; we have that window. We watch the weather blow in, see it creep along the valley then hear it splash against our roof. We watch the sheep and cows, and look for deer. We see bats and owls and little glowing farmhouse windows by night.
But, like the TV, I've found there are times we really need to turn it off: When it's still light out and Orla needs to sleep; when it's getting light early and we all need to sleep. When I'm dressing, & there's a whole group of walkers on the hillside opposite who are elderly, may have weak hearts and who might not withstand an accidental flash of my boobs.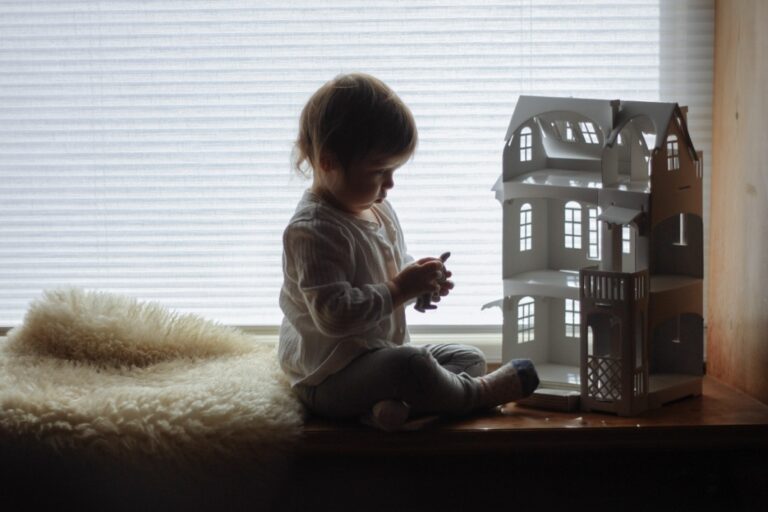 I procrastinated a lot, couldn't find any I liked that would fit our quirky old window frames. Plus, all those horror stories of blind cords and young children – I already worry about Orla quite enough!
So, I was pretty excited to find Luxaflex. Even more excited when they offered to send me some to try for this post!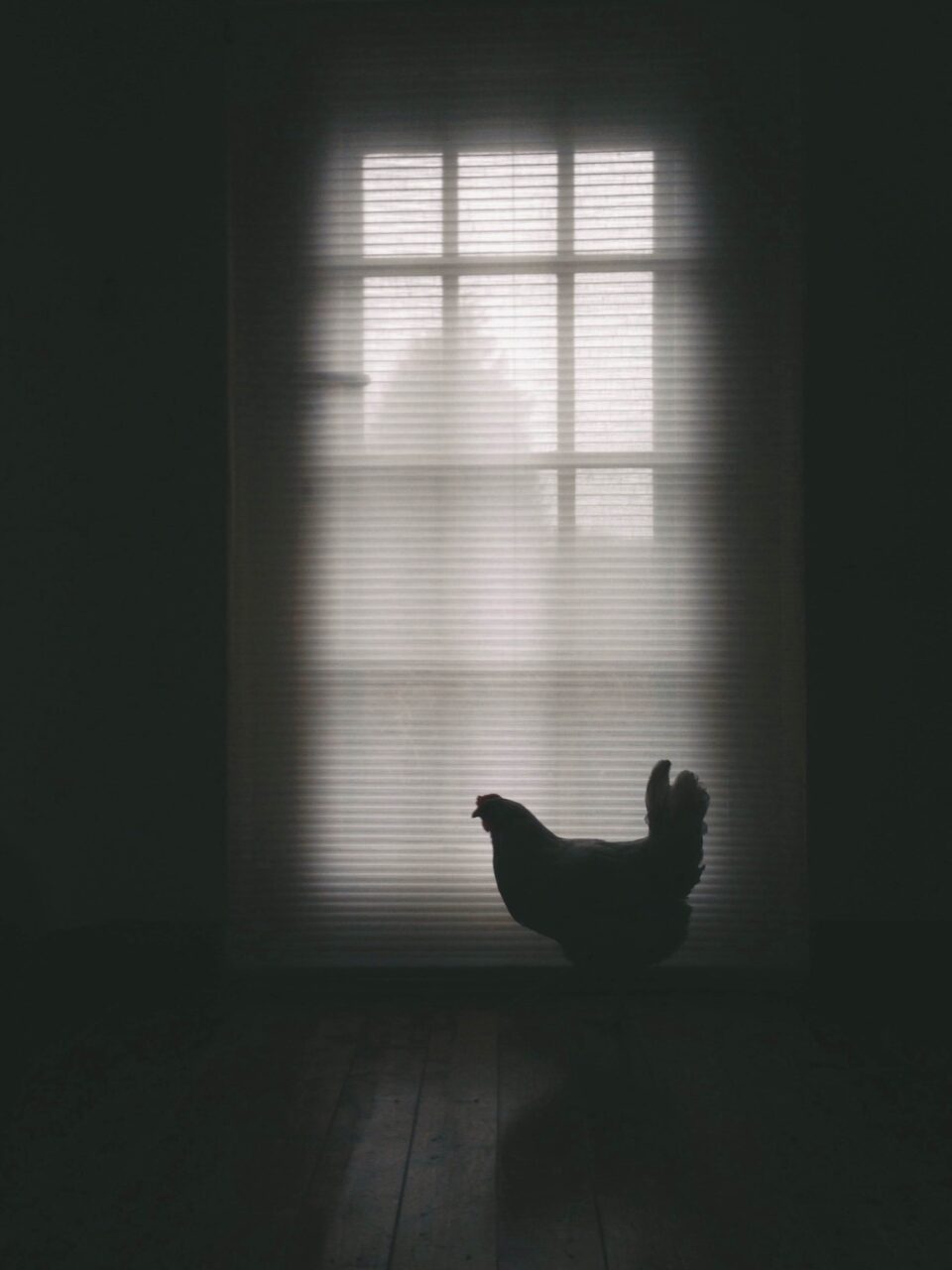 Our new Duette blinds are so clever, it's tricky to explain them in words – pull them down once, and they're solid white black-out, in a soft pleated cotton. Pull the next tab, and they're sheer white muslin, enough to show the birds and clouds, but too solid to give any stray birdwatchers a cardiac arrest. Their honeycomb shape means they're insulating too, and we've really noticed a difference on the cold mornings, having old single-glazed windows.
Best of all they're completely cordless, so no risk to Orla, the kittens, or the inexplicable house chicken we seem to have acquired, & being made to measure, they fit like a dream.
Luxaflex are currently running an Instagram competition where you can win £1,500 worth of bespoke blinds for your home, just by tagging your photos of inspiration & style with #LuxaflexUK. Click here to see their page, highlighting entries so far – some great stuff, but I'm pretty certain you guys can do even better ;).
Check out the Luxaflex website for more info on the competition, and the whole Luxaflex range.
—-
This post kindly sponsored by Luxaflex.
All opinions and comments are entirely my own.
Every month, I gather up a selection of winning hashtags and send them straight to your inbox, for free.
Sign up to receive my newsletters every month.